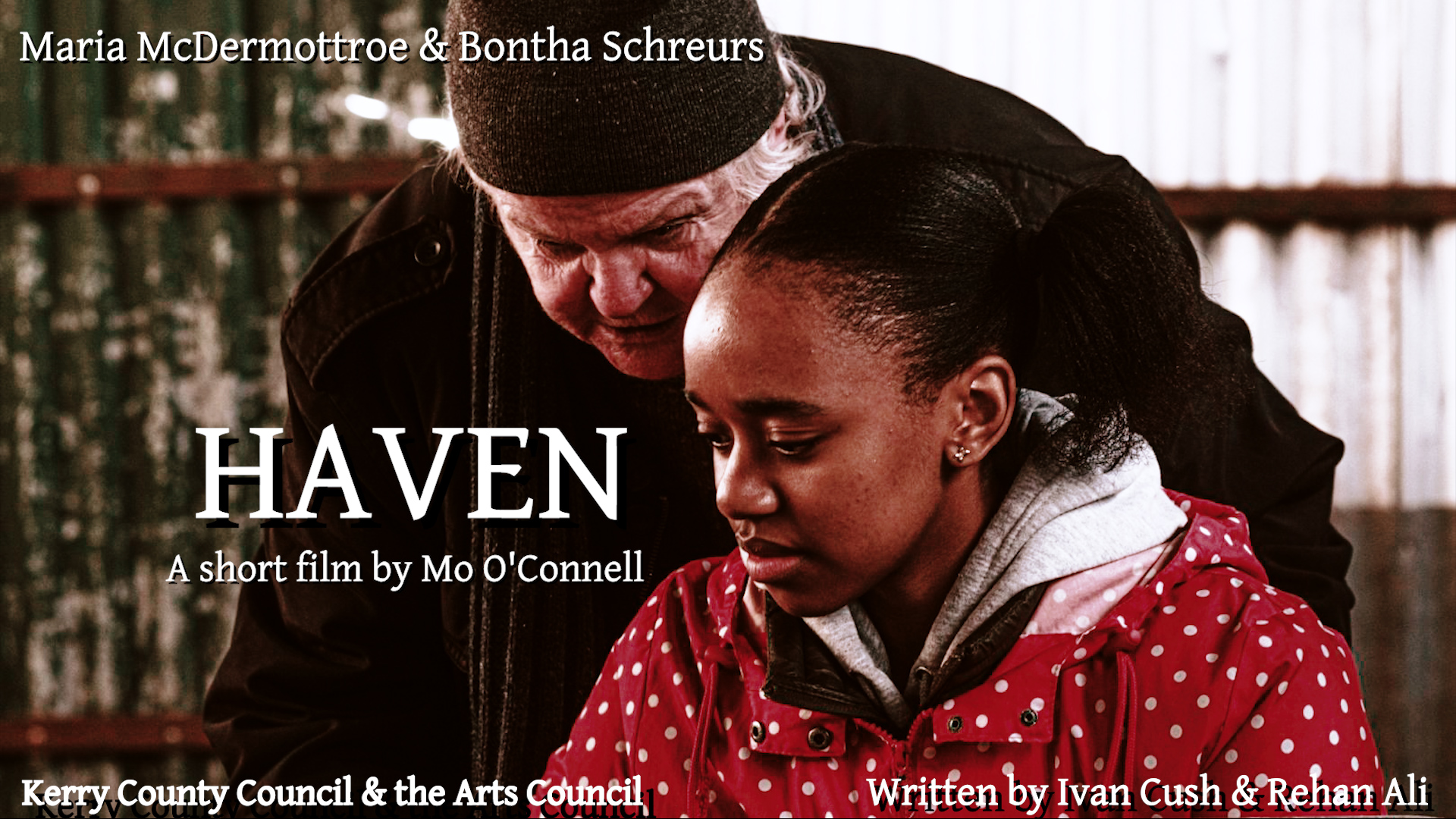 WFT Member Mo O'Connell's wonderful film HAVEN, which featured at the WFT Short Film Showcase last December, has a number of screenings coming up  at festivals across the globe. Funded by the Kerry County Council and Arts Council Film Bursary in 2021, this powerful short film continues to win awards, most recently picking up accolades at the Toronto Women's International Film Festival in Canada.
About Haven
Written by Ivan Cush and Rehan Ali, this short tells the story of an unlikely friendship between a lonely sheep farmer and Mother and Baby Home survivor, Carmel. Carmel embarks on a friendship with a young female teenager from Somalia called, Tanaka, who lives in the local Refugee Centre.
Mo O'Connell directed Haven, and has gone on to win the Pitching Award at the Galway Film Fleadh 2022 with the adapted feature, the same festival where Haven screened.
Haven premiered at the Kerry International Film Festival in October 2022 and went on to be selected for our wonderful showcase of members' films in December 2022.
A litany of Awards:
This year, Haven won the Consulate of Ireland Award at the Chicago Irish Film Festival (Us Premiere) and won Best Actress for the stellar performance by Maria McDermottroe who plays Carmel at the Toronto Women's International Film Festival in Canada.
Watch Haven
Haven has several screenings coming up at the UN-backed Through Women's Eyes International  Film Festival in Florida, USA, Toronto Irish Film Festival, Catalyst International Film Festival, St  Patrick's Film Festival in London for Irish Film London and at the Oscar Qualifying 20th in the Palace International Film Festival in Bulgaria in June 2023.
The Haven Team is delighted with its success so far!
Follow the progress on Facebook for more updates.
Haven Trailer 6.mp4 from Mo O'Connell – Filmmaker on Vimeo.