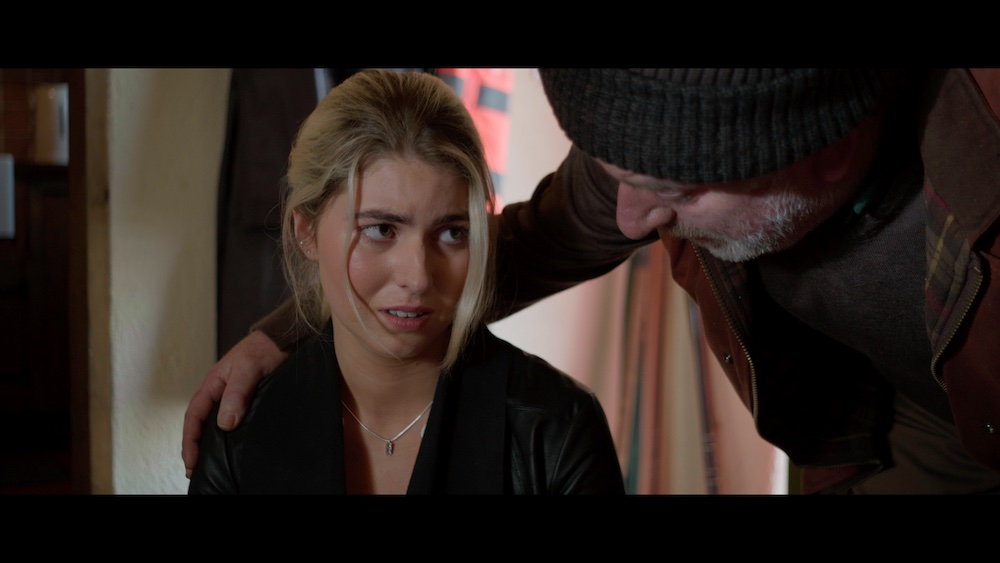 Avenue Productions is has announced that their new short film, Give Him Time, will premiere at the Fastnet Film Festival. Directed by Danny McCafferty and starring Pat Shortt, this short film marks the introduction of the extremely talented Faye Shortt and tells the story of a father, incapable of opening up to his daughter, regrettably makes a decision that she may never forgive him for. Give Him Time was produced by WFT Member Orla Clancy and Lee Crowley.
About WFT Member Orla Clancy
Having begun her career as an actor, Orla made the move into production with Avenue Productions where she co-developed and produced the short film Old Firm Day, which won Best Story and Best Drama at the Galway Shot By The Sea Festival 2019. She has also produced the short film Tyre Kickers, for which Donal Ó Héalai, (Arracht) winner of the recent Discovery Award at the Dublin International Film Festival 2020, has been nominated for Best Actor at the Richard Harris Film Festival 2021. Tyre Kickers premiered at the 32nd Galway Film Fleadh and received excellent reviews. Tyre Kickers has gone on to screen at further festivals including the Chicago Irish Film Festival in March 2021. Further to these, Orla also produced the short film Give It Time, which is to premiere at the Fastnet Film Festival 2022. Aside from being heavily involved in the development of the feature film The People's Champion which is being developed with Screen Ireland, Orla has also produced the short film, Warts and All, which is currently in post production and which marks the directorial debut of Pat Shortt.
About Fastnet Film Festival.
Each year, over the last weekend in May, the now five‐day Festival plays host to in excess of 350 short films. The commitment in Schull is to screen all of the short films entered into competition during the festival in as many different venues throughout the village as possible and to have them available on the festival archive for Wi-Fi viewing on smart devices within the network of Schull. The Fringe will have full programme of events for children of all ages.
Filmmakers, directors, producers and invited industry experts all share their experiences, giving shape and direction to each year's challenging programme. This Short Film Festival without a Cinema invites you to explore alternatives throughout the village of Schull, providing those who attend with a totally new cinematic experience.
www.fastnetfilmfestival.com