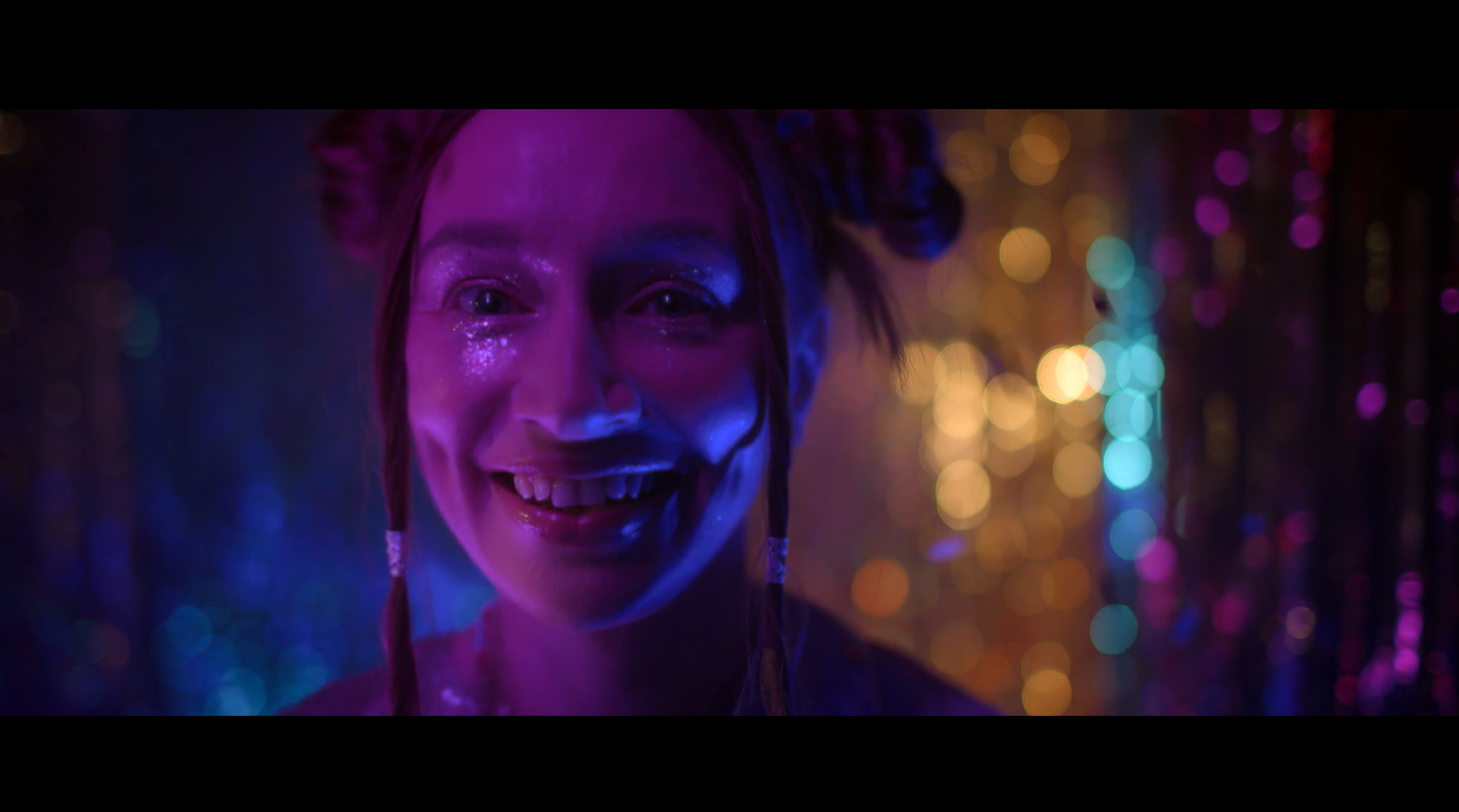 Actor, screenwriter and WFT Member Tania Notaro makes her directorial debut with her short film Glitterbug. Set in 90's Dublin, Glitterbug tells the story of two female DJs who have their dreams of making it big in London shattered when one of them is diagnosed with AIDS.
Notaro plays Tracey, a fiery techno DJ who is secretly in love with her best friend Jeanie (played by Irene Kelleher). When they find out their promoter John (played by Johnny Elliott) has been paying the male support act more than them, it's the straw that breaks the camel's back and Tracey convinces Jeanie to move to London. On the night of their bon voyage party, Jeanie falls ill and her devastating diagnosis results in her being abandoned by her devoutly religious mother (played by Cora Fenton), and lovingly nursed by Tracey until her final days. A devastated Tracey is consoled by her friend Coco (played by Thomas Kane Byrne) who gives her the strength to carry on Jeanie's legacy.
Director Tania says; "On the 40th anniversary of the AIDS pandemic, I spoke and listened to women about their personal journeys and how many of them felt let out of the conversation. ere have been many brilliant explorations across cinema and television about the effects of the virus on men and I wanted to reframe that narrative and centre women's experiences. e film also tries to shatter the stigma around the type of people who are at risk. Early depictions of people living with HIV are those of sex workers, addicts and homosexuals. Because of this, HIV was problematically rendered "irrelevant," and deemed a less pressing social issue. Negative and harmful stereotypes are still perpetuated so I wanted to use the film to try
and start a dialogue and spread the message to show how far modern medicine has come. To me, film is more than just entertainment, I believe it is a vehicle to provoke thought and action, and compelling narratives can be a catalyst for social change. Glitterbug is a homage to all those women we
lost and to the allies who fought so relentlessly to be heard and treated with compassion."
The film was made under e Actor as Creator scheme from Screen Ireland and Bow Street and was produced by Ali Doyle and Trish Ryan of Mental Pictures. Glitterbug will have its World Premier at e Cork International Film Festival on Wednesday 16th at 3pm in the Gate Cinema, Main Street, Cork.