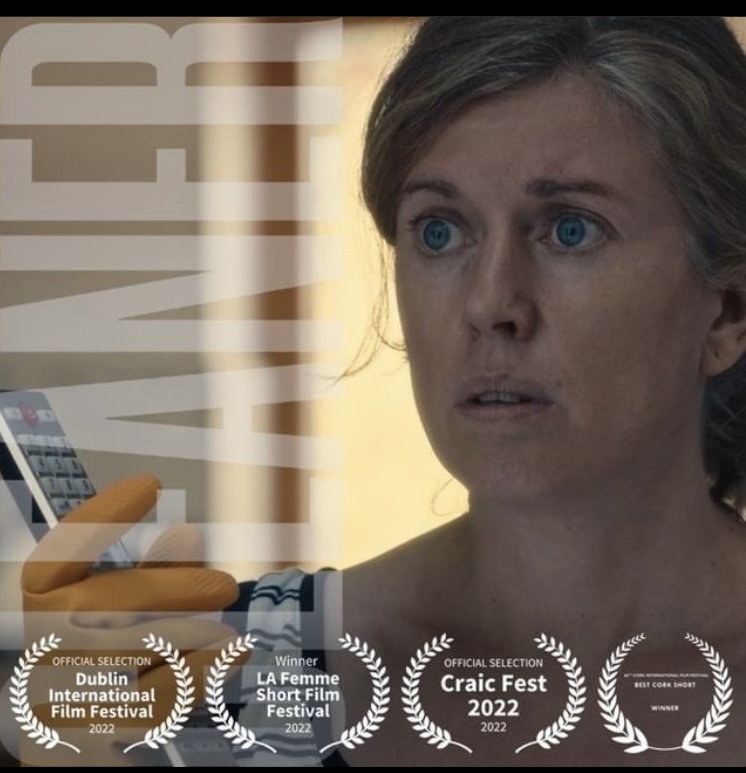 One of our talented members, Lesley Conroy has certainly been busy. Her emotive short film, Cleaner, will air on RTE Monday 19th September for Shortscreen. Meanwhile, she's starring in a play,  The Twenty Club which previews that same night.
THE TWENTY CLUB by Stewart Roche is a fast paced, female-led genre piece that will delight fans of history and spy stories in equal measure.
When: This runs from September 19th – October 8th, 7pm Monday to Saturday
Where: Glass Mask Theatre, 41 Dawson street
How: Get your tickets at glassmasktheatre.com.
Dublin 1942: As the war in Europe rages with a ferocity unmatched in history, the young Irish Free State watches with growing concern. Its strategic importance to both Britain and the Nazis means its fragile neutrality is constantly under siege.
Captain Farrell, the head of Irish Army Intelligence, confronts the increased spy activity in Ireland with an unorthodox approach, the most daring of which is a small group of female agents under his direct control. After they complete basic training, Joan, Norah and Ellen are assigned their first mission- infiltrate the German legation in Dublin and acquire information about Nazi spies at large in Ireland.
We then jump forward to 1947. On the eve of her departure to Berlin, Joan bumps into Ellen at her going away party. As they reminisce about old times, Joan soon discovers that Ellen has a score to settle.
Written by Stewart Roche
Directed by Rex Ryan
Performed by Lesley Conroy, Eva Jane Gaffney & Evanne Kilgallon
Costume & set design by Kathy Ann Murphy
Lighting design by Sarah-Jane Williams
Produced by Migle Ryan
Trailer – Cleaner Short Film from Adam & Ed on Vimeo.