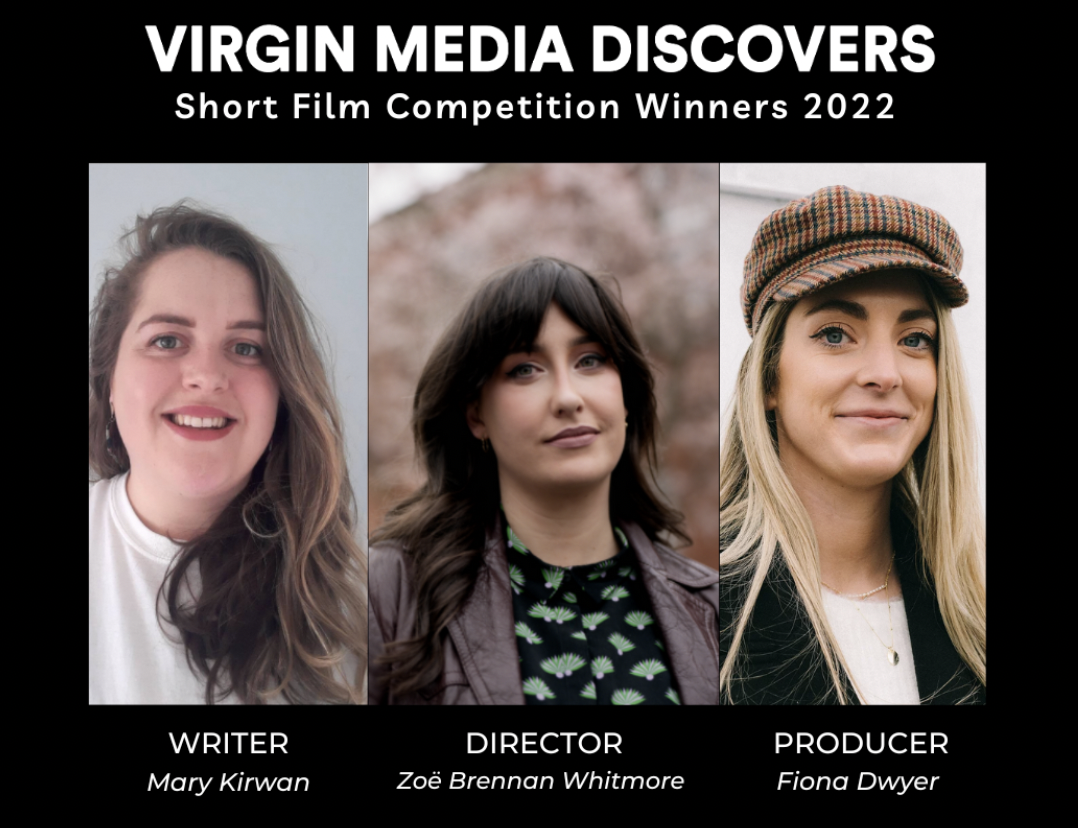 A big congratulations to WFT Member Zoë Brennan Whitmore, who, along with Fiona Dwyer and Mary Rose Kirwan have won this year's Virgin Media Discovers short film competition. Their project UNHINGED made it through 500+ entries and a pitch in front of a stellar judging panel to make it to the final three.
As winners, they have been awarded €30,000 to bring their short film UNHINGED to life on screen with the production of a 10-minute short film. They will also receive mentorship from WFT Board Member Liz Gill, along with PR, advertising, and marketing support. The final production will be broadcast on Virgin Media Television, Virgin Media on Demand, and as part of the Dublin International Film Festival!
Unhinged follows a self-deprecating millennial who discovers the love of her life and colleague on Tinder and must find the confidence to swipe right before his leaving party, all while navigating a fatphobic workplace.