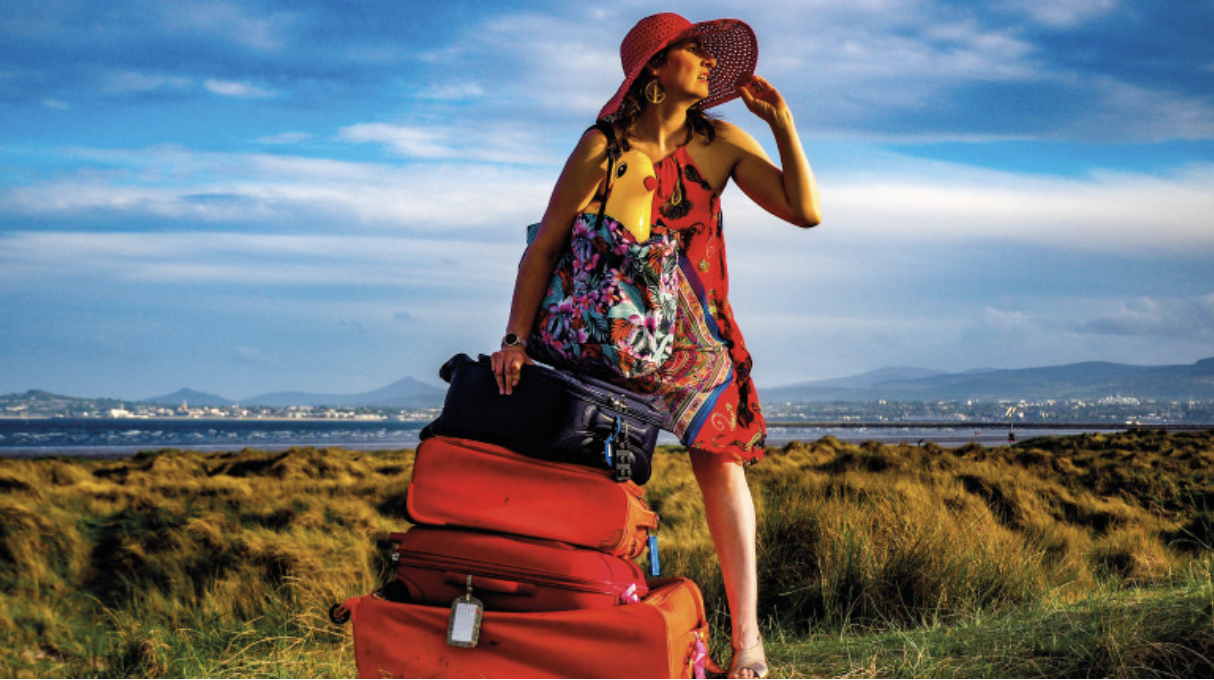 The world premiere of Looking at the Sun, by award-winning playwright, Emily  Bohannon, is coming to Smock Alley Theatre and The Civic Theatre, Tallaght this summer.  This play stars WFT member Anna Nugent and is directed by fellow member Kathleen Warner Yeates.
What happens when a group of functioning dysfunctionals go on vacation for the weekend? Mix in too much sand, sea, sex and alcohol. A recipe for disaster, or the best summer vacation of your life?  Looking at the Sun is a rip-roaring, high-octane new comedy about sad people on vacation together.
The Plot
Ronald, his long-suffering wife Ronalda and their two truculent teenage children (Inga and Gram) meet up with  Ronald's friends at his childhood beach house. Ronald, determined to have the best holiday of his life, is more than a little keen for his guests to experience the  summer vacation of his childhood. Cotton candy, fishing and early morning power walks are high on his agenda, but his family and friends have other plans.
Ronalda is permanently exhausted and wants to sleep at every opportunity. His children are disinterested by his efforts to share his childhood stories, they just want to have their own fun,  without him. His friend Bernie and his sex-starved wife, Tabitha are on the hunt for a third party for a threesome.
Recently divorced and deeply depressed family friend Vaughan joins this quirky, dysfunctional troupe of vacationers for the weekend. In an attempt to get over his ex-wife, he invents a fictional girlfriend and expands his sexual horizons. Two young Australian men move into the beach house next door. Eager to experience the "real" America, they find themselves embroiled in this all-American drama with their neighbours and discover some home truths about themselves.
What follows is an unapologetic, no- holes- barred look at people trying to make sense of their worlds. The search for happiness, connection and self-worth is at the core of this farcical, yet deeply moving comedy.
Looking At The Sun
24th August – 3rd September 2022 Smock Alley, 7:30pm (Sat/Sun 2:30pm) www.smockalley.com
6th-10th September, The Civic Theatre, Tallaght, 8pm (Sat 3pm) www.civictheatre.ie
Tickets €20, (€18 Conc).