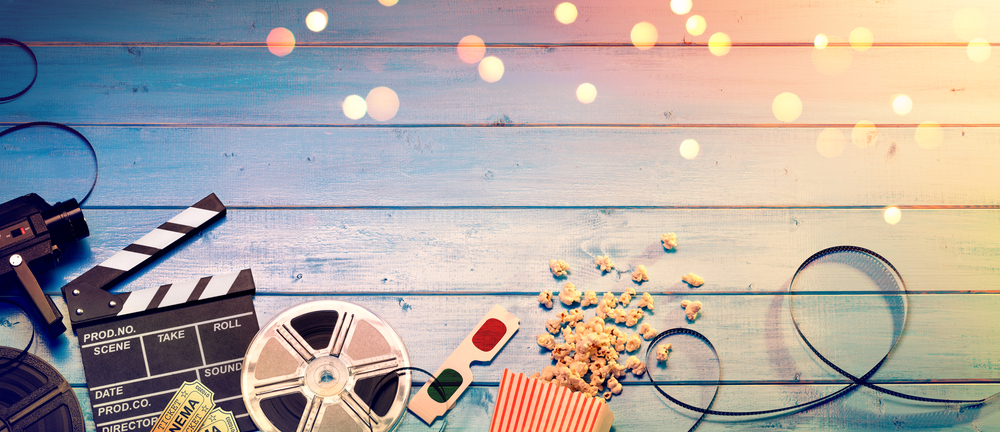 Isolation continues for us all, but that doesn't stop our members from working on and sharing their fantastic shorts, showreels, work, and ideas. We've compiled a small selection for you to peruse. As always, please spread the love: like it, share it, and if you see something that connects with you, then why not reach out and let these filmmakers know? We have more information and links to their work underneath each video.
Anne Marie Kelly: Ma
Anne Marie Kelly won Best Actor for her role in Ma (which she wrote, directed & produced) at Disappear Here Film Festival; this film was also selected for our WFT Showcase, Iffy4, Toronto Irish FF & many more.  She has had roles in David Freyne's The Cured, The History of this Moment & studied with Momentum Acting Studios and the Gaiety School of Acting. She has worked as a singer and songwriter and is a practising psychotherapist.
Ma, by Anne Marie Kelly, is a short film that came about in response to a late-night interview where the mother of a man who had been murdered talked of having to sit through the trial of her son's murderer. She felt as if her seat was the worst in which anyone would ever have to sit, that her grief was the most unbearable grief in the world, until she saw the mother of the murderer. This film is dedicated to all those who have suffered as a result of the choices of another.
Website / Vimeo / Exhibition Trailer / Exhibition Facebook Page
Grainne Gavigan: Sea for your Self
Gráinne Gavigan is a professional Editor. With over 20 years' experience, she has edited award-winning TV comedy and drama series' along with feature and documentary films for RTÉ, BBC, Virgin Media, Sky and SyFy. She is a year-round open water swimmer. Her short film, Sea for your Self was shortlisted in 2019 as part of the WFT Members' Showcase and was screened in the IFI as part of International Women's Day Celebrations.
Shot entirely on a GoPro camera, this project started out initially as an experiment to test and explore the limitations of a GoPro camera and the challenges faced when using it to record sound – especially in an aquatic environment. This short sea-film, a 'swillum' – follows Dee as she brings us on a watery journey charting her relationship with the big blue.
Emily O' Callaghan: 2 Kilometre Radius
Emily O'Callaghan is an events manager with a love for film. Hot Press has described her as "Dublin-based".
2 Kilometre Radius has been made over the past few days before the near-complete lockdown. It's a gently humorous trailer for a fictional film about a woman who spends her self-isolation days as many of us do, checking our phones, watching the news and doing far too much thinking. 
Comedy Gold Club / To The Island Festival / Green Rebel Podcast
Caroline Hill: Honour Her
Caroline studied Fine art sculpture in NCAD gaining her Honours Degree in 1990. She gained her H-Dip in Drama in Arts in Education in 2011. She has three young adult children. She began film making and production design in 2018. She currently works as a production designer and musical theatre director. Finding both those jobs have been postponed due to COVID-19 she has begun working on a series of studio photographic works.
Based on Rembrandt's painting, The wedding of Samson. Caroline was looking at themes of womanhood, from youth to old age, and also older women's perceived place in society. This piece focuses on old-age and loneliness. While older women might be perceived to be cherished publically, they may also be neglected and lonely due to a disconnect with younger generations and lack of understanding of elderly people's important place in society.
Maureen O'Connell: Trailer for Spa Weekend
Maureen O'Connell is an actor and filmmaker from Dublin, Ireland. Maureen's short films are award-winning PROCLAIM!, YDA Award-nominated GIRLS, award-winning Thespish, Missed…, Tom Foolery and her newest short that screened at the Catalyst International Film Festival 2020, Meitherhood.  Maureen's next short will be HUM written by Ivan Cush and commissioned by Screen Ireland. It will have a Cork Film Festival premiere in 2020.
Maureen's feature film is award-winning slacker comedy, SPA Weekend which is presently on the festival circuit. Josephine (Jo) is a down & out actor who is back in Dublin having been ground down in London. She stood up to a bullying theatre director & found herself blacklisted. She needs a break. She needs someone to celebrate her birthday with! She wants to go camping, but no one will go with her…
Proclaim! Site / Company Site / Twitter / Facebook
Want to see more? Then watch last week's shorts online here.