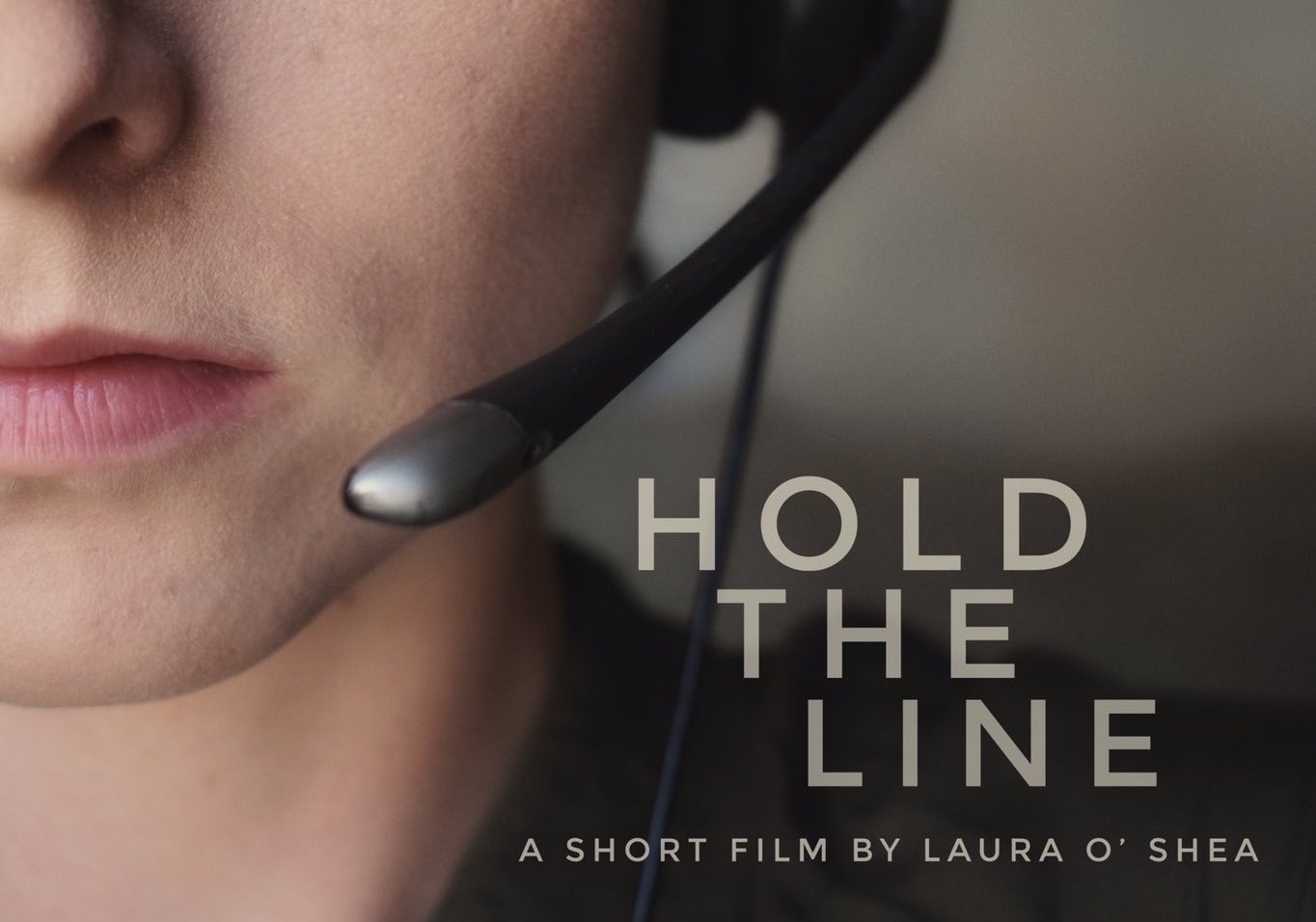 'Hold the Line', winner of Best Short Film at Belfast Film Festival 2019, is now online – also make sure to catch Laura's next film, 'Match' this March at the Catalyst International Film Festival.

The short, written and produced by WFT Member Laura O' Shea and co-directed by Laura O' Shea and Karen Killeen, is living proof that sometimes less really is more. The short film was shot in a single location over the course of one day on a budget of 500 euro. It features one actor on screen (O'Shea), sitting at a desk for the entire duration and the short has been winning hearts all over since its release in October 2018.
"Em works in a call centre. She faces a day that's more difficult than the usual 'customer care queries' and is on the brink. That's until: she picks up the phone to Patsy."
While O'Shea is the only actor on screen, there is a great cast lending vocals to the project as callers; particularly Lesa Thurman Russell (The Secret Scripture) and Tony Doyle (Dublin Oldschool). Hold the Line was the winner of Best Short FIlm at the Belfast Film Festival 2019, The Audience Award at Chicago Irish Film Festival 2019 and was also the winner of Best Editing and Best Acting at the Richard Harris International FIlm Festival 2018. Laura and Karen also received a Special Mention at the 2018 IndieCork Film Festival for 'Best Emerging Irish Female Director'.
Watch the film here:
Hold the Line from Laura O' Shea on Vimeo.
Laura's new short film, 'Match' that she co-wrote/directed with Tony Doyle is now currently doing a festival run and can be seen next at the 2020 Belfast Film Festival in April.
You can find Laura online at the following:
Instagram: @lauraoshea91
Twitter: @lauraoshea91