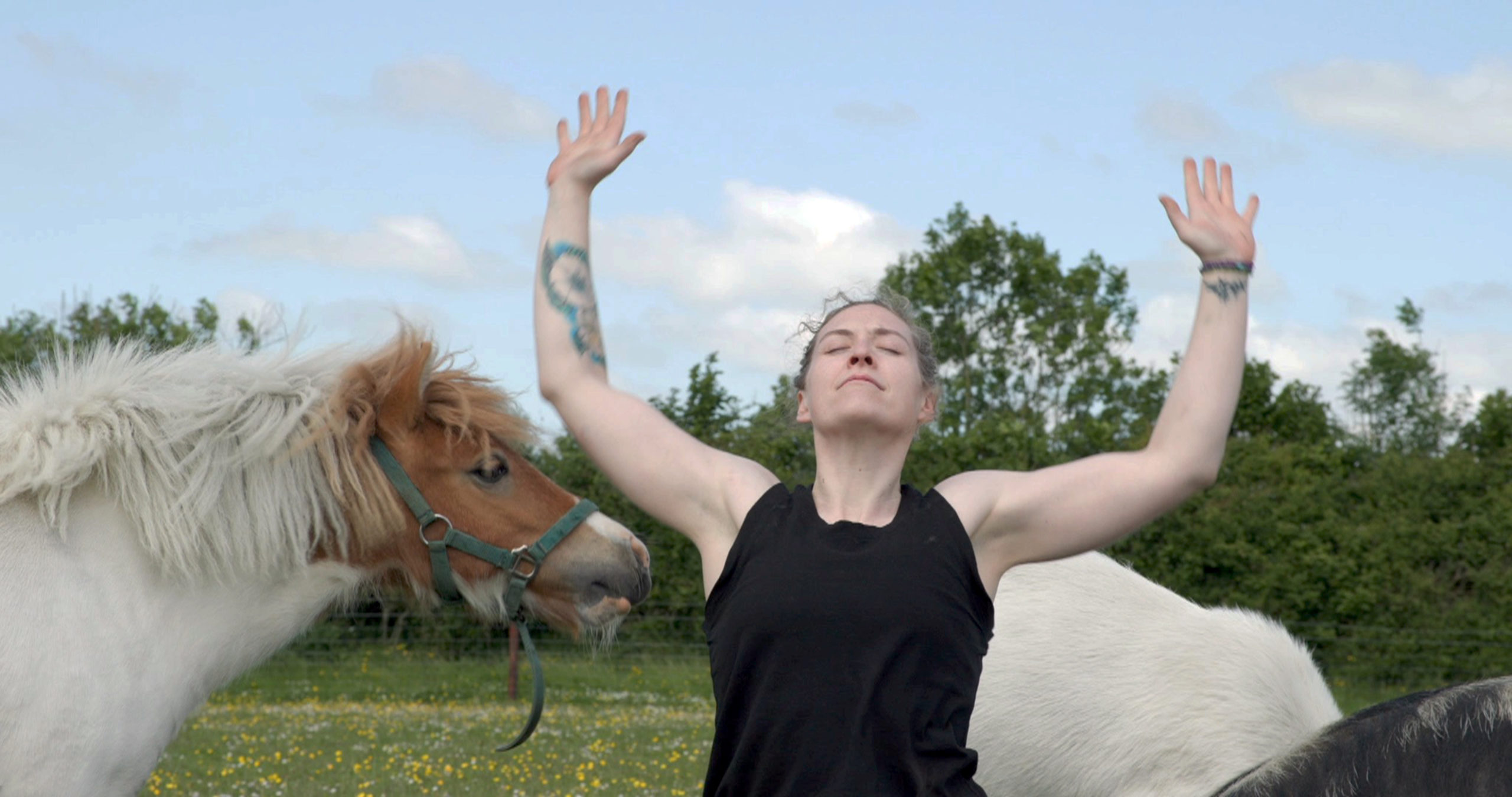 This new documentary short made by emerging Offaly directors will have its world premiere at the 34th Galway Film Fleadh. Directed by WFT Member Blathnaid Ryan, Moni Obuhoff and Ruairi McNamara, Personal Space was produced by IFTA winning filmmakers Garret Daly and fellow member Martina McGlynn.
Personal Space is a moving and poetic observation exploring the intimate connection between people and place. Three emerging directors and a cinematographer present captivating vignettes of intriguing contributors ranging from the fairytale existence of castle restoration, to high performance aspirations in Formula Four racing.
About this Film
This collective of people share their space, reflecting the times we live in whilst capturing some genuine human responses and stories.
Yoga with animals in the middle of the bog provides Tina Kennedy with the ultimate space. Connecting with all that is around inspires her to find a place that allows for total freedom and a sense of being.
Alex Dunne wants to be a champion. At 16 he is already a serious contender in the high performance sport of Formula 4. Spending every waking minute in his car simulator allows Alex to train and dream about his quest to reach the highest class of international racing, Formula One.
At Clonony Castle, Rebecca Armstrong is dancing at new heights. She has never lived in a comfortable space because convenience is not as important to her as aesthetics. Her current home maybe cold but it is straight out of a fairytale.
Pat Egan lights the fire daily at his farmhouse in Carrigeen which dates back to 1799. Stepping back in time Pat wants nothing more than to preserve history for those that will follow.
This intimate collection of stories and people is infused with warmth and inspiration. The personal spaces are captured by emerging Offaly cinematographer Ciara Rigney who finds meaning and beauty in what some perceive to be ordinary.
'Personal Space' was produced under the mentorship of Mixed Bag Media and funded under the Film Offaly Short Film Award.
It screens on Sunday 10th of July at 10am in the Town Hall Theatre Galway as part of the Irish Talent: New Shorts 9, Documentary Strand.