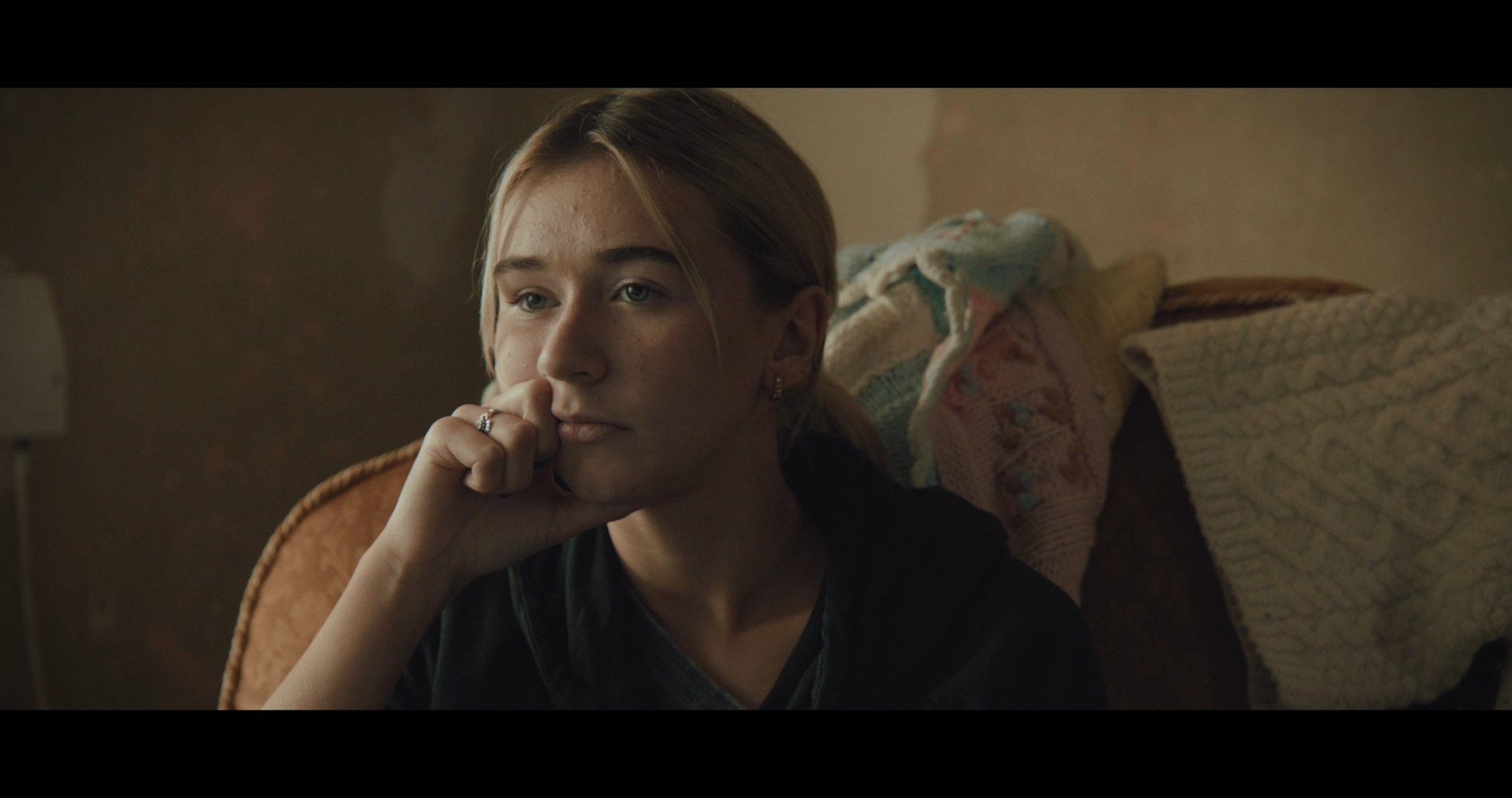 Short drama WEDNESDAY'S CHILD will have its world premiere at the Galway Film Fleadh on Saturday, July 9th at 10am at the Town Hall Theatre. This film is the collaboration of a number of our talented members: written by Caroline Harvey, starring Caroline & Charleigh Bailey, directed by Laura O'Shea and graded by Alba Fernandez.
About Wednesday's Child
Wednesday's Child tells the story of Child Protection worker Marie on her first day on the job. Despite her optimism, a house call to a family in crisis quickly brings her down to reality as she wonders if they actually helped at all. It is set in the working-class area of Artane in Northside Dublin.
This story is inspired by Shane Dunphy's book 'Wednesday's Child' based on his true accounts of working in Child protection. The film looks at the complexity of working with families in crisis and the apparent futility of trying to be a change maker when the long-reigning issues are not a simple solve with just goodwill alone.
This self-funded film is Caroline Harvey's debut screenplay. It is directed by award-winning DIRECTOR Laura O'Shea (HOLD THE LINE, MATCH) and produced by Caroline Harvey with Charleigh Bailey (THE LOCK UP).  This is a film that centers around a strong female cast, starring Caroline Harvey (FAIR CITY, HEADCASES), Charleigh Bailey (FAIR CITY, A DATE FOR MAD MARY, HEADCASES), Fionna Hewitt Twamley (CARDBOARD GANGSTERS, BLOOD, DAMO & IVOR) and Lauren Kinsella (YOU'RE UGLY TOO, THE BELLY OF THE WHALE, FAIR CITY).