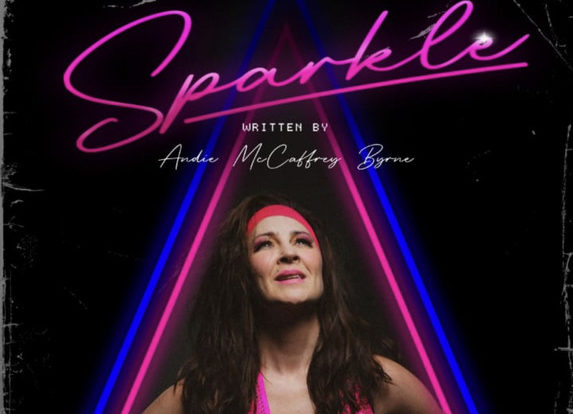 Helmed by WFT Member Emma Fagan, the Bleeding Pig Film Festival returns to Donabate for its fifth year with a screening of acclaimed Irish language feature film An Cailín Ciúin alongside a wonderful array of shorts films with over 60% written and/or directed by women, including a long list of our esteemed members!
About the Bleeding Pig Film Festival
Following a two year hiatus due to Covid restrictions, The Bleeding Pig Film Festival marks its return with an eclectic and inspiring selection of films to be screened over three evenings within the beautiful confines of St Patrick's Church of Ireland in Donabate. From 12th – 14th September 2022, The Bleeding Pig Film Festival presents two nights of dazzling short films from both established and up-and-coming filmmakers, culminating in a final night screening of the acclaimed Irish language feature film An Cailín Ciúin.
A Woman-Led Programme
Since its conception, the Bleeding Pig Film Festival has been passionate about showcasing films written and directed by women. The films in Monday's programme include:
Tina Times Two (2019) directed by  WFT Member Bonnie Dempsey is a charming and surreal coming-of-age fable about a lonely girl whose wish comes true when she gains a magical friend; an exact double of herself!
To All My Darlings (2021) is directed by Lia Campbell and winner of the Audience Award at Dublin International Film Festival 2021. The Young Offenders' Demi Issac Oviawe stars in this powerful and moving story set within a Nigerian Irish Church community.
Other films to be screened on Monday 12th include Conversations With My Dead Father (2021) directed by Maurice O'Carroll and produced by WFT Member Sinead O'Riordan.
There will also be a screening of animation, Memento Mori directed by Paul O'Flanagan and co-written by Paul and Laura O'Flanagan. It's a deliciously atmospheric gothic short narrated by Mark Gatiss ( Inside No.9) which is currently making waves at film festivals around the world.
IMRO Award winning presenter/ producer with LMFM, Sinead Brassil will host a Q&A following the screening on Monday evening.
On Tuesday September 13th the Bleeding Pig Film Festival will present their purely 'Women In Film' short film programme with all seven films written and/or directed by women and in most cases featuring a woman in the main role.
Sparkle (2022) is directed by Gerard Walsh and written by and starring WFT MemberAndie McCaffrey Byrne in the main role. In 1980s Dublin, Irene escapes the drudgery of domesticity and rediscovers her lust for life through Aerobics. Amid a media frenzy regarding this new fitness craze, the Irish establishment requires some convincing as to its merits. Also stars Kathy Monahan from Portmarnock.
Rich Bitch (2021) is a Ukrainian short film, written and directed by Margaryta Lukich and winner of the Jury Prize at the 2021 Brukivka International Film Festival. The friendship between spoiled teenager Sasha and her mysterious classmate Vilena takes a curious turn during a weekend sleepover.
WFT Member's Mia Mullarkey's Passion (2021) is a psychologically complex yet subtle short which tells the story of a young man who accidentally kills the love of his life in a car crash and seeks resolution and escape with her mother. Written by and starring Frank Blake and also starring fellow member Olga Wehrly
One of our WFT Showcase selection, Starry Night (Emma Smith, 2019- former) winner of Best Student Director and Best Emerging Producer at the Emerging Directors Awards 2020, this delightful short film assembles a crack team of an all female cast and crew. Exceptional performances by Hazel Clifford and Ciara Ivie as two young girls following their dreams.
Other highlights include WFT Member Sinéad O'Loughlin's Stray (2019) starring Tony Award winning actress Marie Mullan as an elderly woman struggling to adjust to a new normal in the aftermath of a recent trauma. Laoisa Sexton's black comedy The Lucky Man (2020) highlights a rural barman's need for connection and stars Sexton herself in the lead role along with Gary Lydon. Wet and Soppy (Cliona Noonan, 2020) is a delightful animated short film in which a man is continually thwarted in his efforts to hang his underwear out to dry. This leads to a chance encounter at the local laundrette where nothing is as it seems.
An Cailín Ciúin
Residents of Donabate, Portrane and further afield have a treat in store as the multi-award winning An Cailín Ciúin gets a screening in their local community.
The widely acclaimed Irish language film, written and directed by Colm Bairéad and produced by Screen Daily's 2022 Star of Tomorrow Cleona Ní Chrualaoi, is Ireland's entry for Best International Feature at the 95th Academy Awards. Set in the early 1980s, the film features a remarkable performance from newcomer Catherine Clinch as nine year old Cáit – a shy and withdrawn child sent to stay with relatives while her mother prepares for a new baby.
Winner of both the Dublin Film Critics' Circle Award and the Audience Award at Dublin International Film Festival, An Cailín Ciúin also took home an unprecedented seven prizes at the Irish Film & Television Academy Awards 2022 and has won numerous awards internationally. Equal parts heartbreaking and uplifting, this beautifully shot and acted film has already become one of the most acclaimed Irish feature films of recent years breaking records as it passes €900k in the Irish and UK box office.
Book Your Place Now
Entry to all of the Bleeding Pig Film Festival events is free but booking is essential.
More information can be found here:  https://bleedingpigfilmfest.com/whats-on/