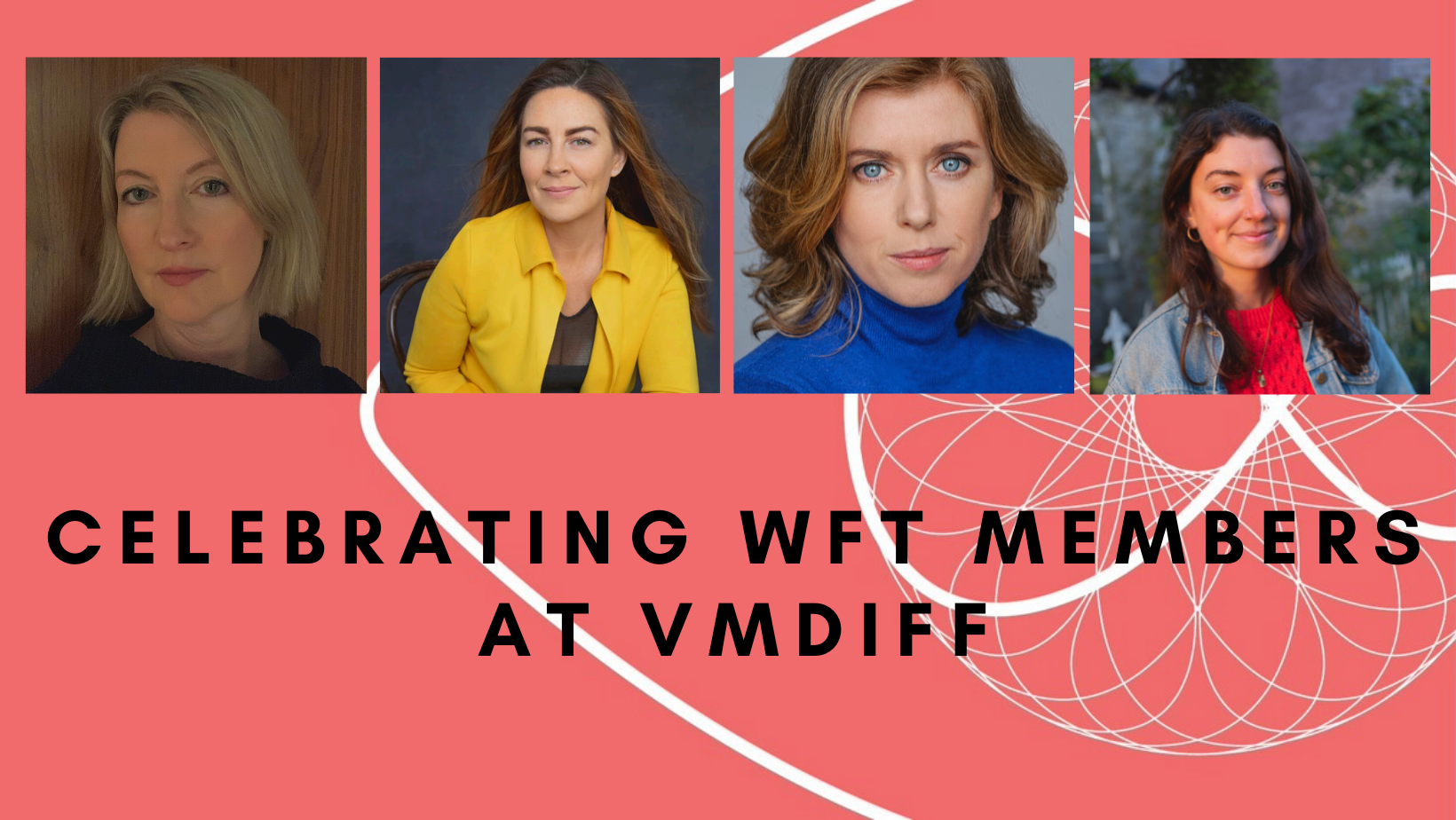 Every year the Virgin Media Dublin International Film Festival brings a wealth of inspiring films, local and international, to Irish screens. The stories being told and the unique voices in this programme are as bold and impressive as ever. Last month WFT hosted a special panel to spotlight the vibrant work of some of our members, Writer/Performers Lesley Conroy and Andie McCaffrey Byrne as well as Director Claire Byrne and Producer Martina McGlynn. WFT Board Member and Producer Fiona Kinsella spoke with these talented women about their films and careers to date.
Check out the full festival programme at DIFF.ie.
This event has been made possible with the support of the BAI.
Lesley Conroy – Cleaner
Lesley Conroy is an IFTA award nominated actor, award winning writer and advocate for parenting artists and DEI in the creative sector. Over the course of her 25-year career she has worked with The Abbey, Corcadorca, Loose Canon, Fíbín & Decadent. Screen highlights include work with Merman, Samson, Sally Lindsay/Dermot Boyd (Madame Blanc Mysteries), Neasa Hardiman (School Run), Declan Recks (Eden, The Running Mate), Thaddeus O'Sullivan (Citizen Lane) and David Freyne (The Cured). Turning to writing during lockdown her monologue CLEANER won the 2020 Scripts Ireland Competition and a place on Screen Ireland/Bow Street's Actor as Creator scheme. On its premiere outing at the Cork International Film Festival it won the Best Cork Short Award and continues its festival run at VMDIFF in February 2022.
Andie McCaffrey Byrne – Sparkle
Andie plays the role of Irene Carr in self-penned film Sparkle. A child of the 1980s, the lure of spandex and aerobics was ignited when she stumbled upon the true story of the 1980s Irish government's ban on aerobics. Her film is part of the Actor As Creator scheme 2021 funded by Screen Ireland and Bow Street Academy. Andie's recent roles include Lisa in BBC TV Pilot Paramedics. Jane in South RTE, Abbie White in Fair City RTE and Stephanie in RTE/BBC awarding winning TV series drama Love/Hate.
Claire Byrne – Hello?
Claire Byrne is a Writer, Director and Editor based in Dublin, Ireland. She graduated in 2013 with a masters degree from Screen Academy Scotland in Directing for Screen and spent the years following, working in the industry in both production and post-production. Her Screen Ireland funded short film Sister This has had huge success over the last two years, winning 'Best Irish Short' at Fastnet Film Festival, and the Shark Awards 2021 and getting nominated for a 2020 IFTA.
Martina McGlynn – Nothing To Declare
Martina Mc Glynn is an IFTA nominated producer/director. She has an extensive film and documentary career including the award winning Who is Dervla Murphy, The Secret Market and A Nightingale Falling. Her latest project Nothing To Declare will screen at DIFF 2022 after an incredible festival run including wins at The Galway Film Fleadh 2021, IFI Documentary Festival, Louth and Clones film festivals.