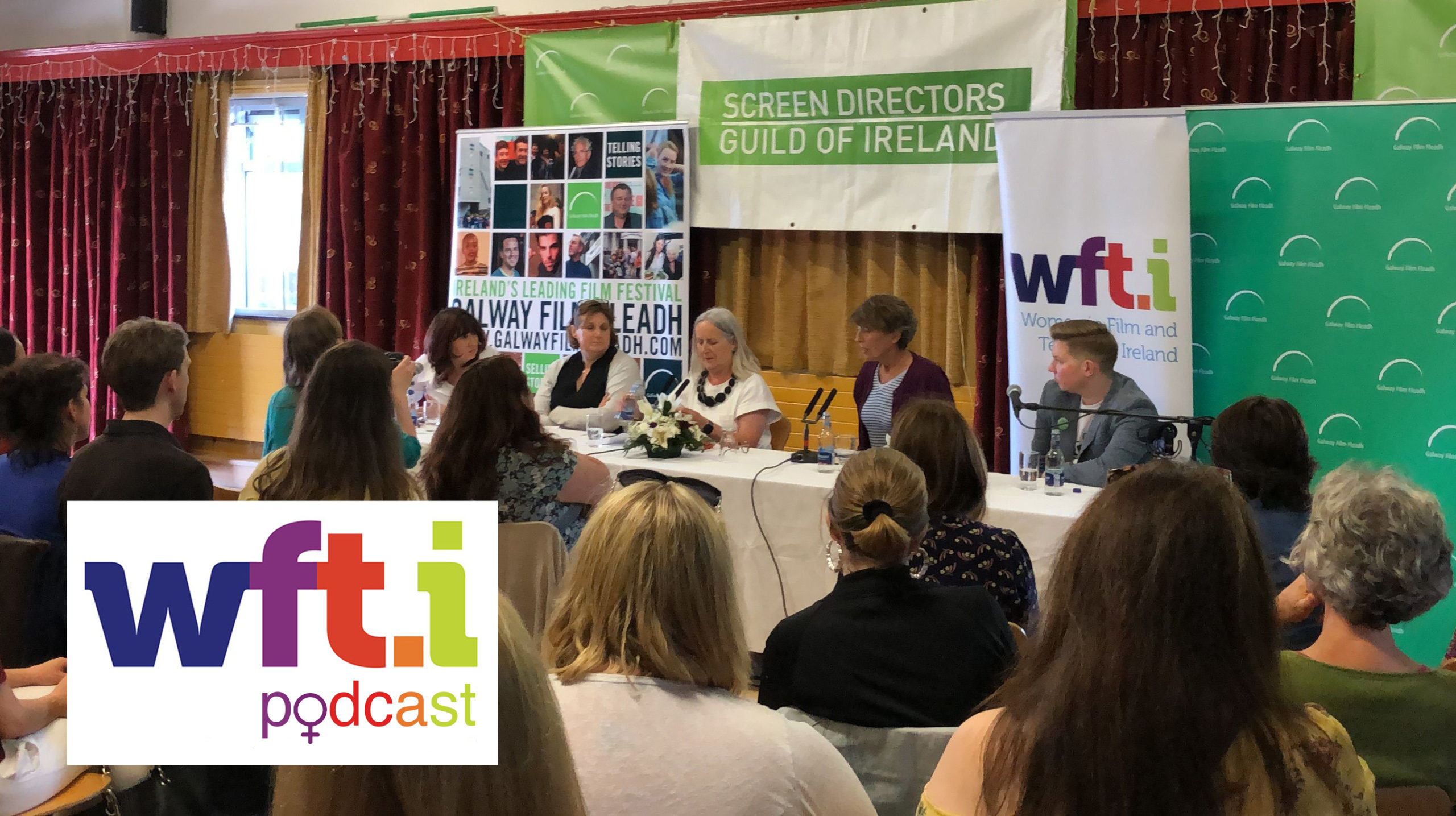 Welcome to the inaugural WFT Podcast. This is the audio from our Countdown to 50/50 in 2020 Event, which was recorded at the Galway Film Fleadh 2019. Watch this space, as we will be releasing a podcast on the first Monday of every month going forward.
About this Event
Is 5050×2020 a real possibility or an empty slogan? This panel discussion on the ongoing work for gender equality in the Irish film/TV industry took place at the Rowing Club as part of the Galway Film Fleadh 2019. This event was organised jointly by the Equality Action Committee (EAC) of the Writers Guild & Screen Directors Guild and Women in Film and Television Ireland.
The panel included Stephanie Comey, Dr. Annie  Doona,  Will Fitzgerald,  Liz Gill,  and was hosted by WFT Chair Dr. Susan Liddy. This panel was recorded live on 13th July 2019 as part of the Galway Film Fleadh – so there are some variances in sound.
We would also like to extend our gratitude to the BAI, who not only donated their time to speak on the panel but also sponsored this packed-out event.
Click below to listen on Soundcloud, however, you can also listen to it on iTunes, Stitcher, Castbox or Spotify – and while you're there give us a like/follow/review!