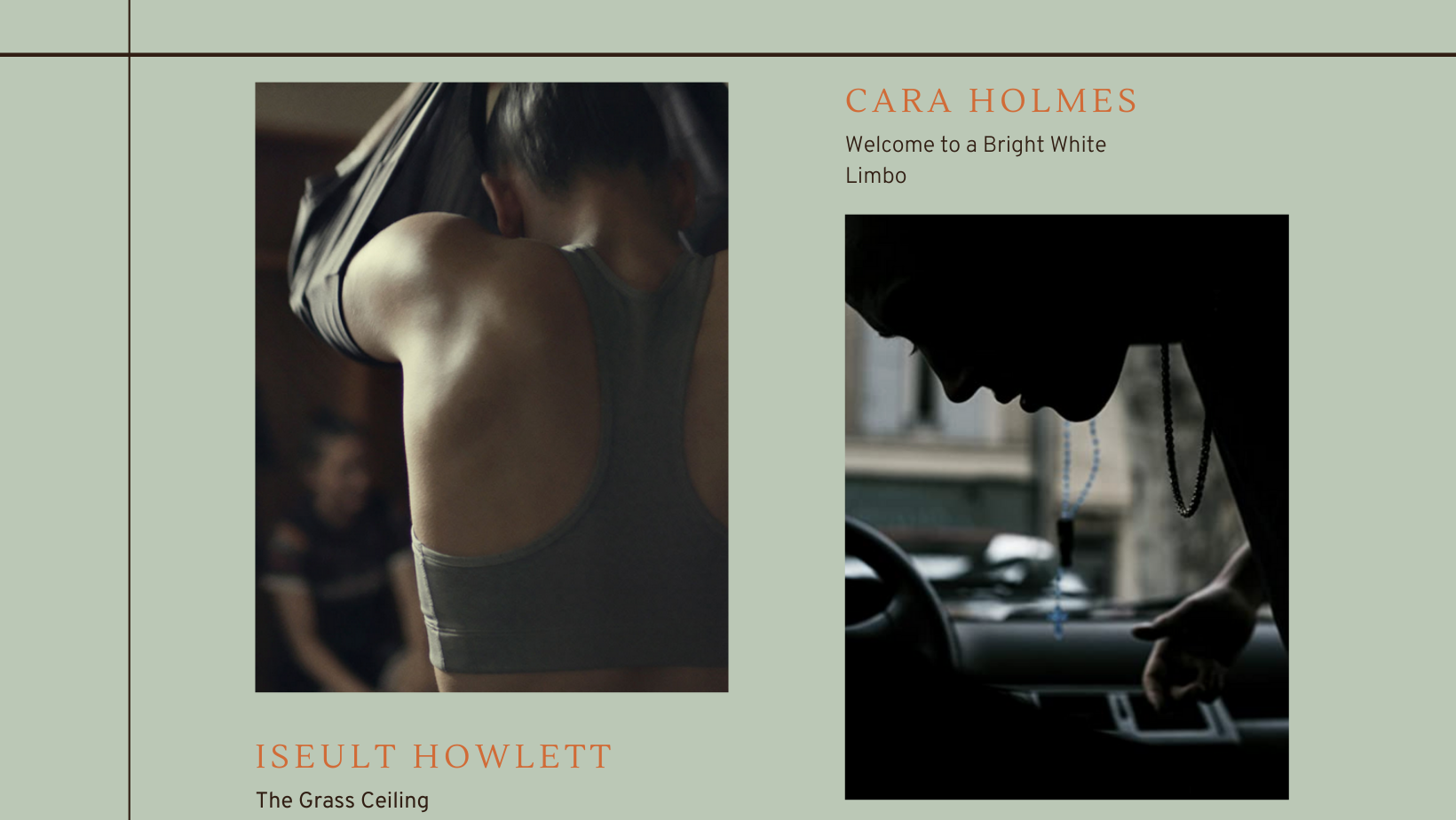 RTÉ and WFT hosted a special online talk featuring the work of two women filmmakers, whose award-winning documentaries have been taking the festival world by storm. We discussed Iseult Howlett's The Grass Ceiling and Cara Holmes's Welcome to a Bright White Limbo with these talented filmmakers, who spoke about their work with producer and WFT Board Member Fiona Kinsella.
About the Films:
WFT Showcase Winner: The Grass Ceiling
"Team sport does something to a girl. You get to think about your body in terms of what it can do, rather than how it looks. You become more engine than ornament." In Iseult Howlett's creative documentary, three successful female athletes explore how being physically courageous, unapologetically competitive and deeply passionate in team sport can unlock a freedom to really occupy your own skin. The film is based on the acclaimed essay 'The Fear of Winning' by Irish writer Eimear Ryan.
Tribeca Premiered: Welcome to a Bright White Limbo
Oona Doherty is a Belfast based dancer and choreographer. She is bold, complex, arresting, and ambitious. This innovative, poetic and visually arresting documentary is a portrait of Oona and the creative process of her award-winning show 'Hope Hunt'.