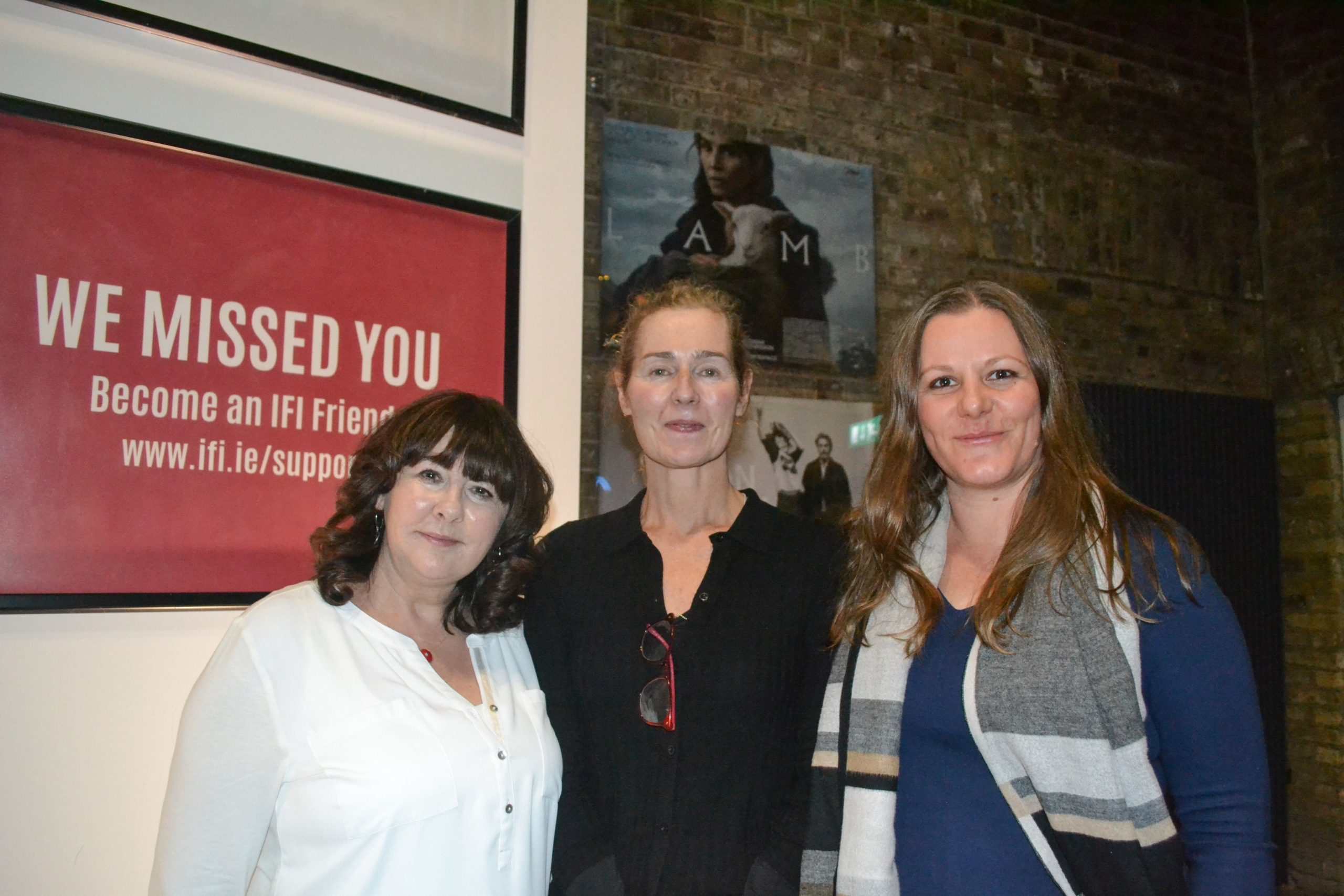 WFT is delighted to announce the winners of our Short Film Showcase for the 2021 competition. The three fantastic winning films were selected from almost forty shorts submitted, nine of which were chosen for the programme.
About the WFT Short Film Showcase
The fourth annual screening event was a partnership with the IFI and was staged with the generous support of the BAI. Other sponsors who gave the winner generous prizes include:
Winners
The winners of Best Film and the Runner Up were announced by Vice Chair Jaro Waldeck and Chair Dr. Susan Liddy respectively. A special award for Best Cinematography was handed over by our guest of honour, DOP Kate McCullough.
Runner Up:
Starry Night. Director: Emma Smith / Producer: Caoilinn Handley / Writer: Rachel Moloney / DOP: Anna Heisterkamp
Best Film:
The Lock Up. Director: Charleigh Bailey / Producer: Charleigh Bailey  / Writer: Charleigh Bailey / DOP: Evan Barry
Best Cinematography:
Dash. Sophie O'Donovan, DOP
Congratulations to all!
WFT Chair, Dr Susan Liddy observed: "The 2021 WFT Short Film Showcase was a triumph in more ways than one. With our valued partners, the Irish Film Institute, and funded by the BAI, we were delighted to welcome our members for the first in-person event of the year, in an atmosphere of enthusiasm and positivity. The quality of the films came as no surprise to any of us; we have always been aware of the wealth of talent in our membership. But what is blindingly obvious is the rising standard of submitted work. Irish female talent is thriving. We hope to see many of these filmmakers moving into feature films over the coming years. The Irish film industry will be all the richer for it".
WFT Vice Chair and DOP Jaro Waldeck said: "In 2021 we focused on spotlighting women who work in the technical crew positions, such as editors, lighting technicians, and cinematographers. That is why we were delighted when the accomplished Irish DOP Kate McCullough agreed to be our guest of honour, and present a special award for best cinematography. Less than 2 percent of cinematographers in Hollywood are women and in Ireland the figure is equally low. But we wanted to show our audience that the talent is out there and women shoot beautiful work!  We wanted to award one such deserving woman DOP with a camera package from our sponsor 24/7 Drama and a lighting package from 'Teach Solais', which they will be able to use for their next short form project."