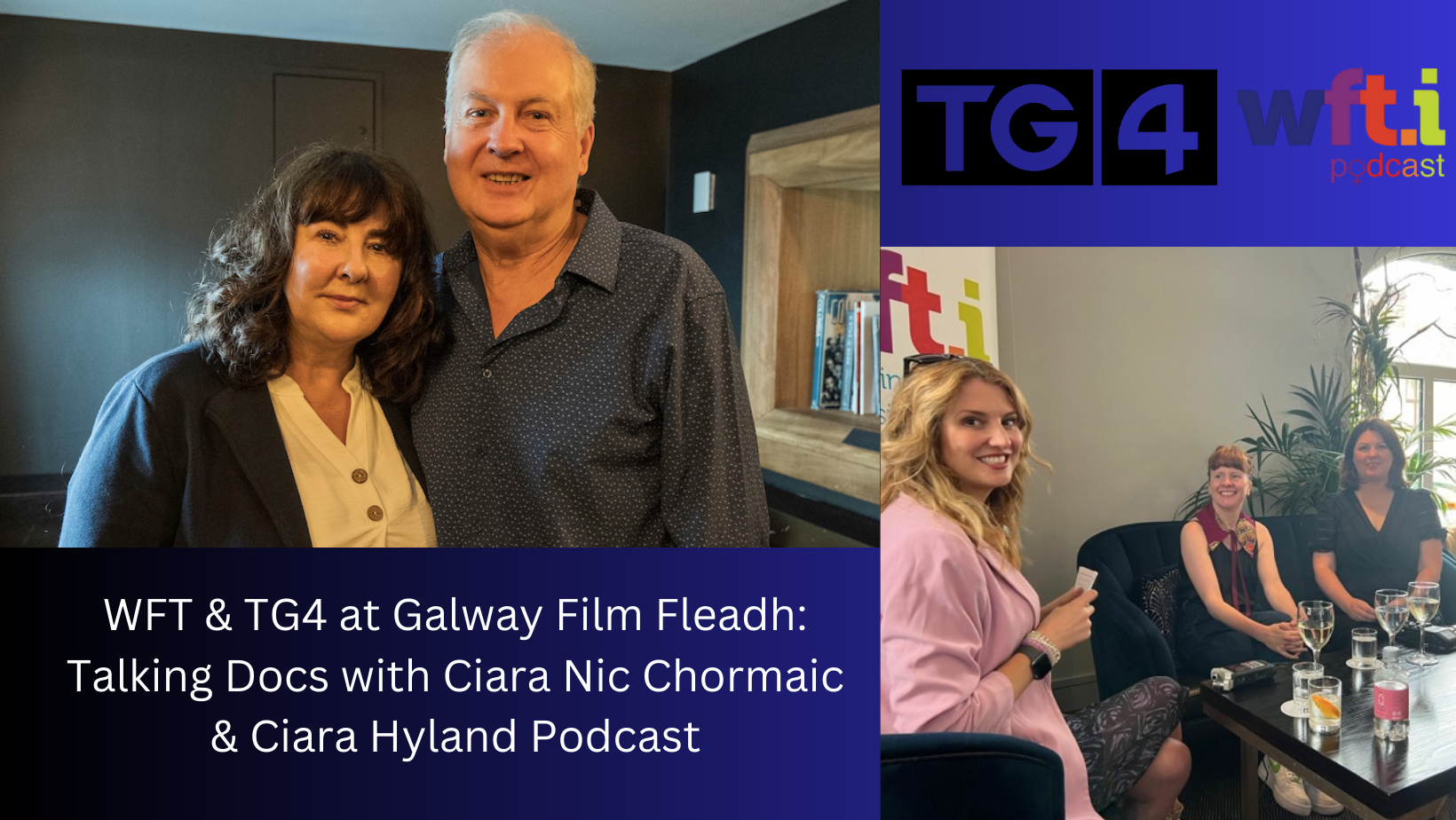 This year with the support of Coimisiún na Meán, WFT recorded a special podcast live from the House Hotel at the Galway Film Fleadh. We spoke with two documentary filmmakers about their powerful and timely projects which screened at the festival: Ó Bhéal is directed by Ciara Nic Chormaic and produced by Mind The Gap Films. Croíthe Radacacha is directed by Ciara Hyland and produced by her company Wonder Pics. We spoke with Alan Esslemont, Director General of TG4, about our new partnership as well as celebrating these two wonderful documentaries that TG4 supported. We also caught up with Dr Mary McAuliffe about her wonderful contributions and insights into Radical Hearts as well as Ó Bhéal Producer Jennifer Healy.
This event was made possible with the support of Coimisiún na Meán.
To support the work we do, make sure your membership is up to date at WFT.ie or you can buy us a coffee!