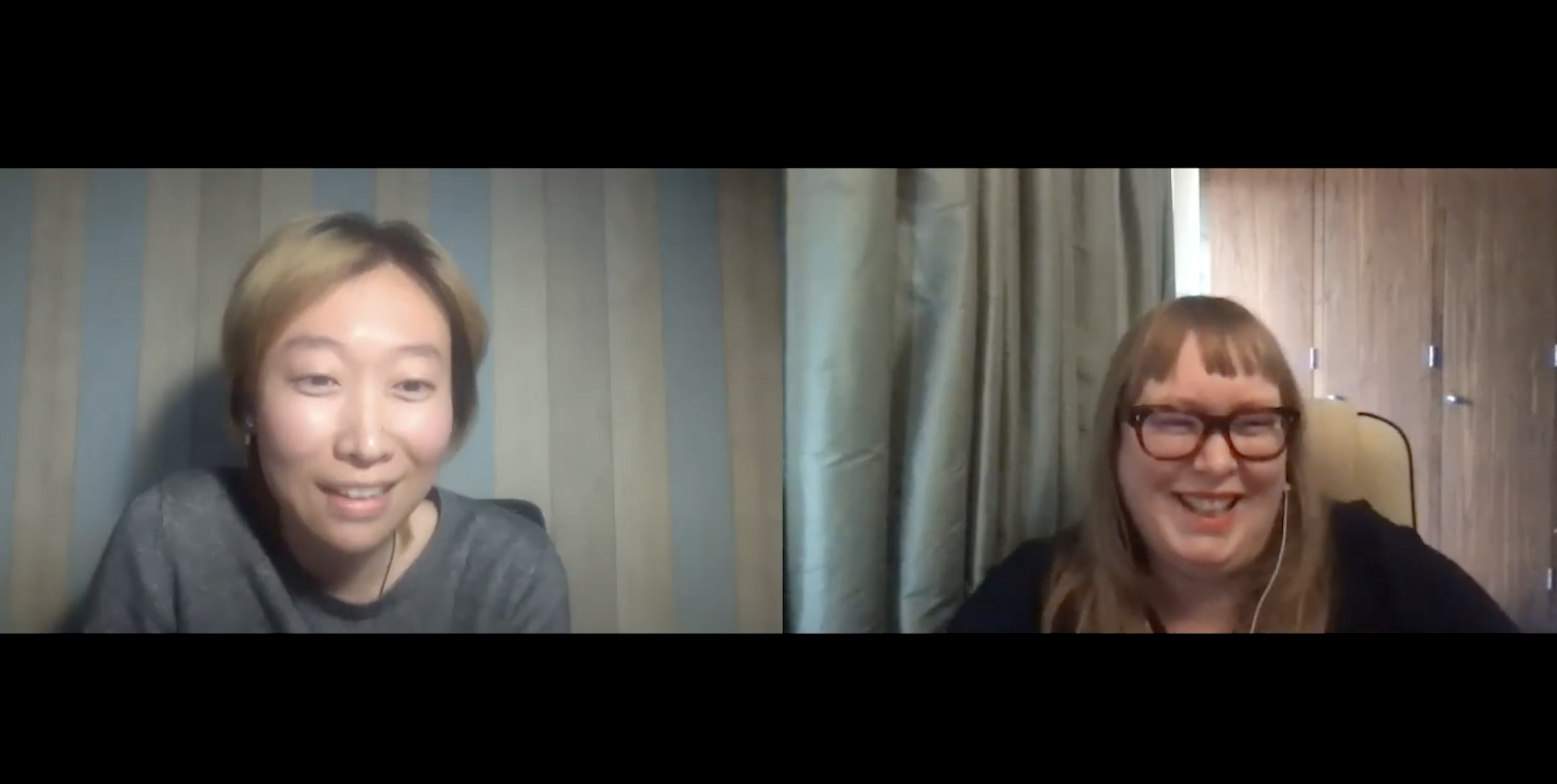 Watch WFT Vice-Chair and Filmmaker Vanessa Gildea in conversation with The Cloud in Her Room director Zheng Lu Xinyuan as part of the East Asia Film Festival Ireland. This thought-provoking film is available to view online from 6pm Friday 26th March.
About The Cloud in Her Room
Muzi (Jin Jing), 22, accompanies her little half-sister to school where she meets a local bar owner, the father of another student. The strange man reminds Muzi of an old friend, reawakening memories of a relationship which suddenly disappeared. When Muzi's Beijing photographer boyfriend arrives for a visit, the two roam a city that to Muzi feels so familiar yet distant as she searches for a place where she belongs. Set during a wet winter in Xinyuan's hometown Hangzhou, the film reveals a city deformed by transformation, reflecting the transient state of mind of Muzi, through moments, flashing memories. Zheng Lu Xinyuan's strikingly poetic, experimental and intimate debut feature, shot in luminous black and white is like a fragmented diary, both personal and very contemporary.
'… beautiful, honest and thought provoking… visually luminous, a feast for the eyes and ears' (Vanessa Gildea).
Book your ticket for the film here and watch the Q&A here.
East Asia Film Festival Ireland Line Up
The East Asia Film Festival Ireland 2021 offers innovative, independent and inspiring cinema from East Asia, and presents work otherwise unavailable from both emerging and established filmmakers.
Featuring films from across the region including mainland China, Hong Kong, Japan, Korea, Taiwan, Thailand, Tibet and Vietnam, the films presented include themes of resilience, renewal and intimacy, echoing a sense and importance of belonging and identity in times of disruption, through personal choices, challenges and perspectives.
The programme includes exclusive interviews and Q&As with filmmakers Tsai Ming-Liang (Days), Zheng Lu Xinyuan (The Cloud in her Room), Hien Mai and Tim Ellrich (My Vietnam), Ryûsuke Hamaguchi (Happy Hour), Julien Faraut (The Witches of the Orient) and Yukido Sode (Aristocrats). In addition, a rare screening of the restored version of Edward Yang's classic Taipei Story (1985) will be presented with a special interview with renowned sound editor/engineer/mixer Tu Duu-chih.
Tickets on Sale Now
The 5th East Asia Film Festival Ireland films are available to rent individually on IFI@Home from the 25th to the 28th of March 2021.  The film bundles are thematically curated with specific tastes and interests in mind, as well as being a great way to save on prices. Choose from bundles on Belonging and Identity, F-Rated, Taste of Taiwanese Cinema, Family, Travel, or Experimental film.
The East Asia Film Festival Ireland would like to thank the Arts Council, RTÉ Supporting the Arts, the Irish Film Institute, and all its sponsors and partners for their invaluable support.
Screenings on sale now at www.ifihome.ie/page/eaffi-2021/