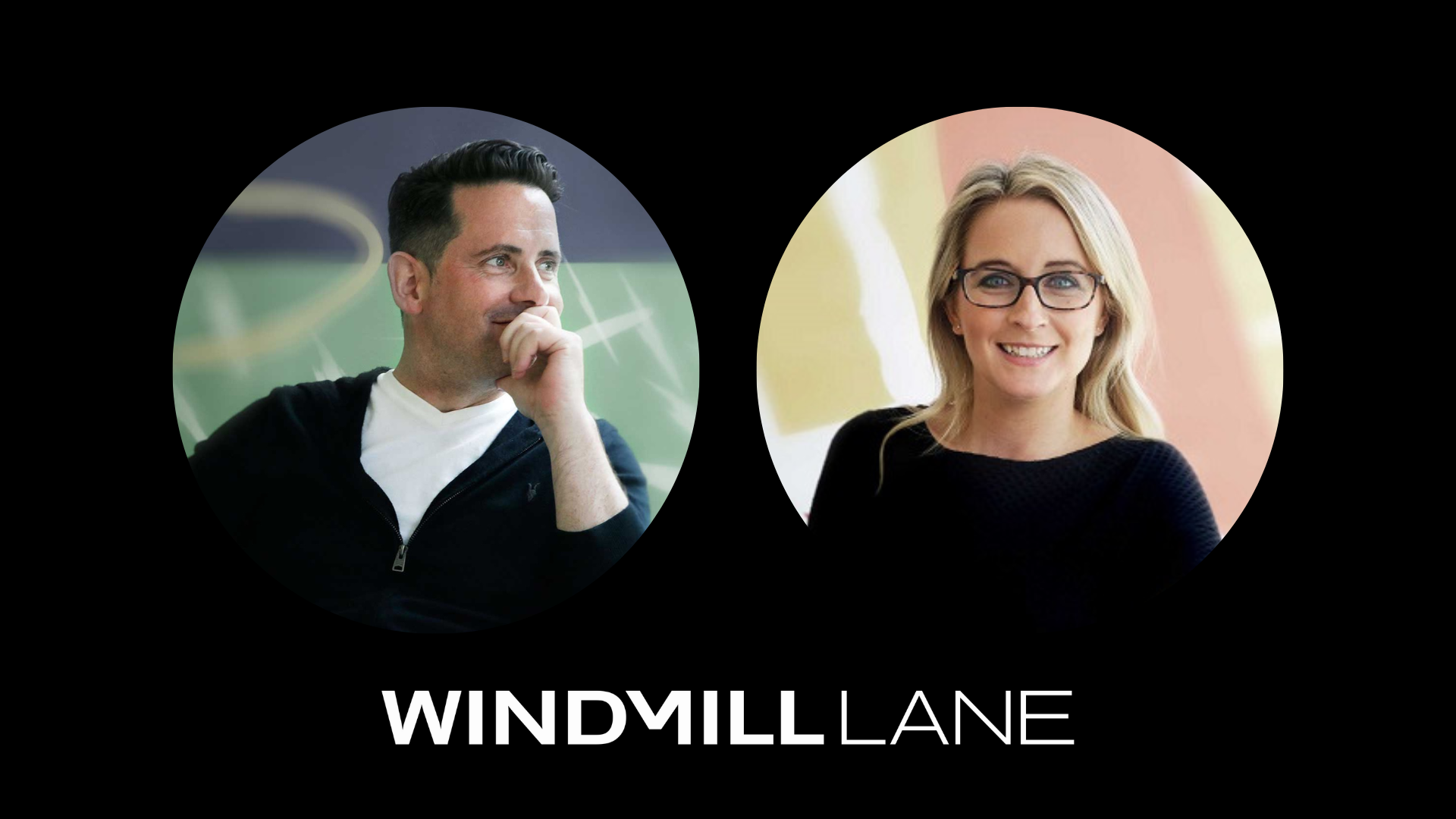 WFT Ireland is delighted to welcome our brand new sponsor, Windmill Lane – The 45 Year Old Start-Up. In this piece below Windmill Lane's Deborah Doherty and John Kennedy talk about new leadership, new people and a new vision for Ireland's longest running VFX and post production company.
Windmill Lane's Leaders
Having worked together in Windmill Lane for over 17 years, and now just a little over a year into their new roles as Head of Production and Head of VFX, Deborah Doherty and John Kennedy's partnership is spearheading new strategic initiatives, directives and hires across the VFX and post production studio. The duo have developed an impressive slate of new and growing business for the company – with clients such as HBO, Netflix, AMC, Sky, BBC, Paramount and more.
Their unique dynamic and leadership is attracting both talent and clients alike as they strive to strengthen and grow Windmill Lane's presence domestically and on the global stage. And it appears this unique partnership has invigorated this historic business with ambitious aims and objectives.
Speaking to them, their energy would remind you of something more akin to a start-up than a long established creative studio (soon to celebrate 45 years in 2023). It's hard to believe they have been part of the studio for such a long time – which speaks volumes to Windmill Lane's retention and culture.
Watch their reel of impressive work here.
A New Way of Thinking
A classic Producer/Creative partnership, John light-heartedly describes their dynamic as "Deborah juggles while I throw" and it has been one of many driving forces of late in Windmill Lane that has been key to growth and moving the company forward as one. The pair having won an impressive slate of new business for the company in little over a year. I was interested to understand how their dynamic has brought the business forward.
John discusses, "We recognised the value in removing silos of old, both in structure and thinking and bringing in more functional pillars to underpin the company. It's easy to talk about, but not so easy to implement. This took time and a lot of pulling together. In the beginning we re-evaluated to ensure all departments operated under the one umbrella, as a single entity – and now things are far more strategic, joined up and moving in the same direction with flexibility and scalability at the core of what we do – in terms of the teams we put on projects and the meeting of client needs"
Understanding that today's content demand is aggressive and fast paced – this internal strategy has allowed Windmill Lane to meet external expectations. "As a business, and for us as a client facing partnership, we have become more solution driven. Our domestic sector is hugely important to us but doesn't negate our international focus and the two exist together perfectly well. " says Deborah. "Across the leadership team, and the company as a whole, we now work together in a more strategic 'business oversight capacity'. This has not been easy – it's required new thinking. This is the first time we are bringing in projects together. Recent examples include HBO, Netflix, Paramount, AMC and SKY along with strengthening relationships in the growing local film, tv and advertising sectors".
With the effort on growing international business – Deborah and John knew that this would also require an evolution to Windmill Lane's service offering. When asked about this specifically, John explains "We realised we would have to apply a more holistic approach to how we engage with current and prospective clients. We are now more involved with clients from start to finish. In addition to discussing creative, production and technical aspects of the project we aim to add value by being more consultative. This can cover everything from our creative offering to helping clients avail of tax incentives".
This approach means John and Deborah must complement each other throughout the process and this has required discipline and learnings along the way. "John's expertise lies in VFX and creative direction. I have to be able to step aside and trust his abilities", says Deborah. John agrees; "Deborah is brilliant at the client facing, emotional intelligence, people management side of things. She cares about our clients and our people in a genuine way and does all she can to ensure they are happy."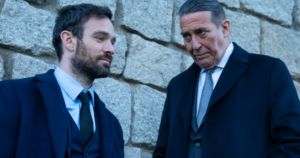 Has there been disagreements along the way? 
Deborah responds "Of course, that's to be expected, but we have enough trust in each other to make the right decisions that work for both our clients and our people" John provides some context "I was always taught (in college) that design is problem solving and a lot of what we, Windmill Lane, do is problem solving." 
Deborah and John are confident in the future of Windmill Lane and hope to continue growing the brand and reputation domestically and worldwide. Having recently attended the Ireland Connects event in Los Angeles May 2022 (in association with VFXAI) John and Deborah are keen to build a sustained presence and visibility for Windmill Lane globally. John discusses–"Ireland Connects was a great opportunity to showcase Irelands burgeoning VFX sector on an international platform. We aim to further solidify our partnerships worldwide by being ever-present in the US (particularly LA), United Kingdom, Canada, the Nordics etc. We pride ourselves on producing the highest standard content and our ambitions abroad reflects the standard we wish to maintain".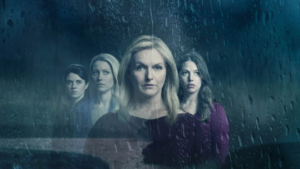 Rounding out the leadership team with John and Deborah are CEO Dave Quinn, Financial Director Catherine Synnott and Head of Operations Ed Smith. Collectively they have overseen a significant company restructure with key hires heading up core functions in Marketing (Jason Gaffney) and HR (Ali Neary). These hires have added to the growing dynamic across creative, production and technology. CEO Dave Quinn articulates his ambition "As we near 45 years in business – our ambition has not abated even slightly. In fact I believe recent hires represent an intention to grow, diversify and to stay on the forefront of technological advancements – key to our corporate objectives of which VFX is key."
An Eye to the Future
And what about their overall vision for Windmill Lane? John starts "We have great talent. We have always had amazing creative people working here. And we want Windmill to be a place where both artists and filmmakers come together to make what was imagined exceed expectation".
And as for Deborah? "We want to continue ensuring Windmill Lane is an amazing place to work, that there is a culture of 'having each other's backs' and this is a growing and dynamic company. The job is tough and some days are long. But then you get these moments where you are sitting in a cinema, or at home watching TV, and you see something you've been a part of and you feel an immense sense of pride. You often end up realizing 'ah…that's what it was all for'. We are making great stories."