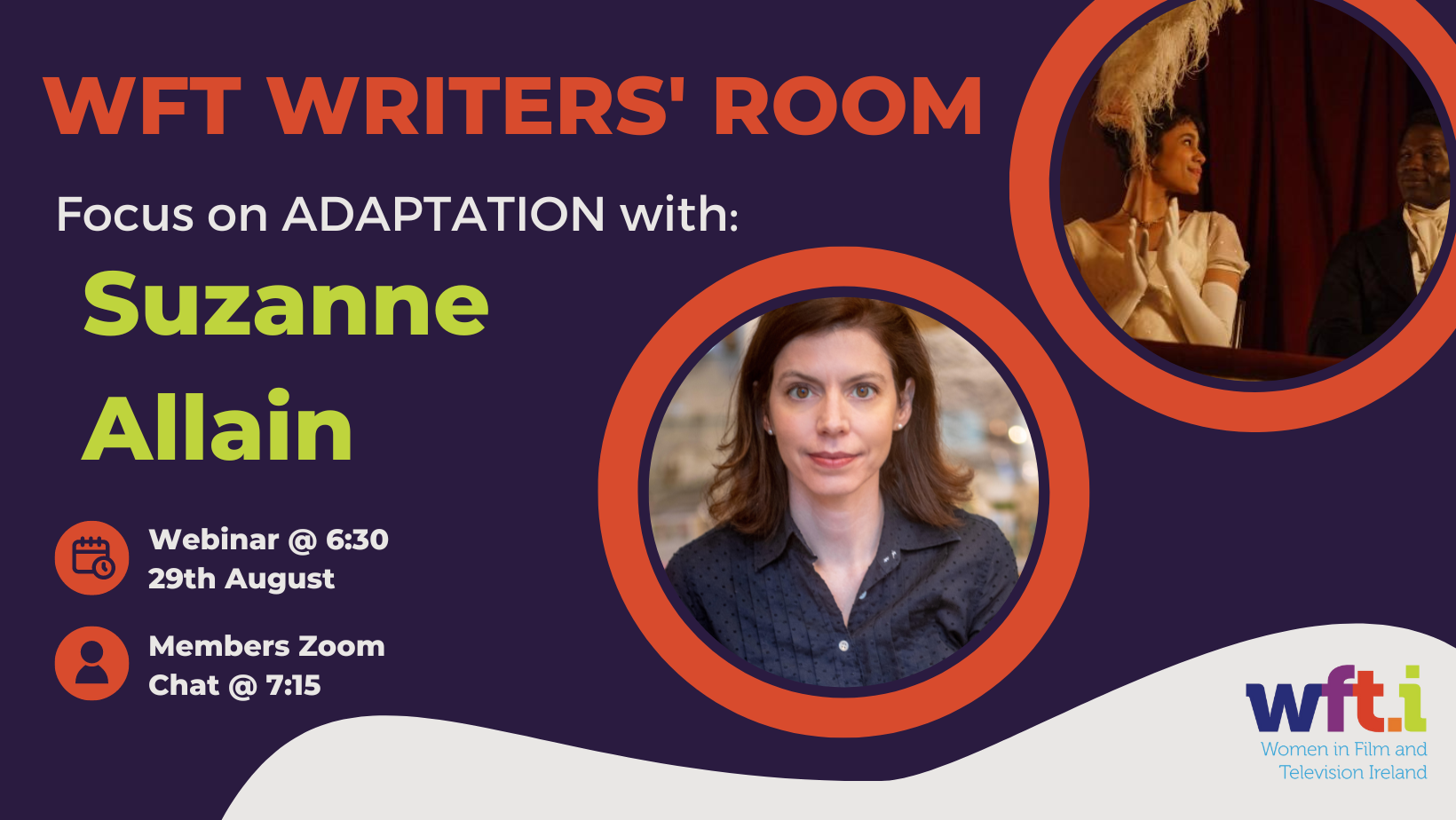 Welcome to the WFT Writer's Room, a supportive online space where our members can ask honest and in-depth questions across an array of topics hosted by fellow writer and WFT Admin Executive Gemma Creagh. 
WFT is delighted to open the series with a discussion on adaptation with the very talented Suzanne Allain. Suzanne has written the screenplay for Mr. Malcolm's List, which will be released in Ireland on the 26th of August (so get watching!). Shot in Dublin/Wicklow last Spring, this film stars Freida Pinto, Gemma Chan and Zawe Ashton and is based on Suzanne's original novel. We'll be chatting with her about the writing process and what it was like adapting work – even if it's your own.
All are welcome to register for the live webinar with Suzanne, which will take place at 6:30pm on Monday 29th August.
Up-to-date WFT Members can register here for the private zoom meeting Q&A after with Suzanne at 7:15 pm.
About Suzanne Allain
Suzanne Allain is a novelist and screenwriter whose first novel, Incognito, was published in 2001. She later adapted her second novel, Mr. Malcolm's List, into a feature script. It was one of the highest-rated romance screenplays on the Black List, was produced as part of their Black List Table Reads Podcast in 2015, and released as a feature film in 2022. Her books have received starred reviews in Library Journal and Booklist and script readers have said Suzanne's dialogue "sparks with wit and intelligence" and that her characters have "palpable chemistry."