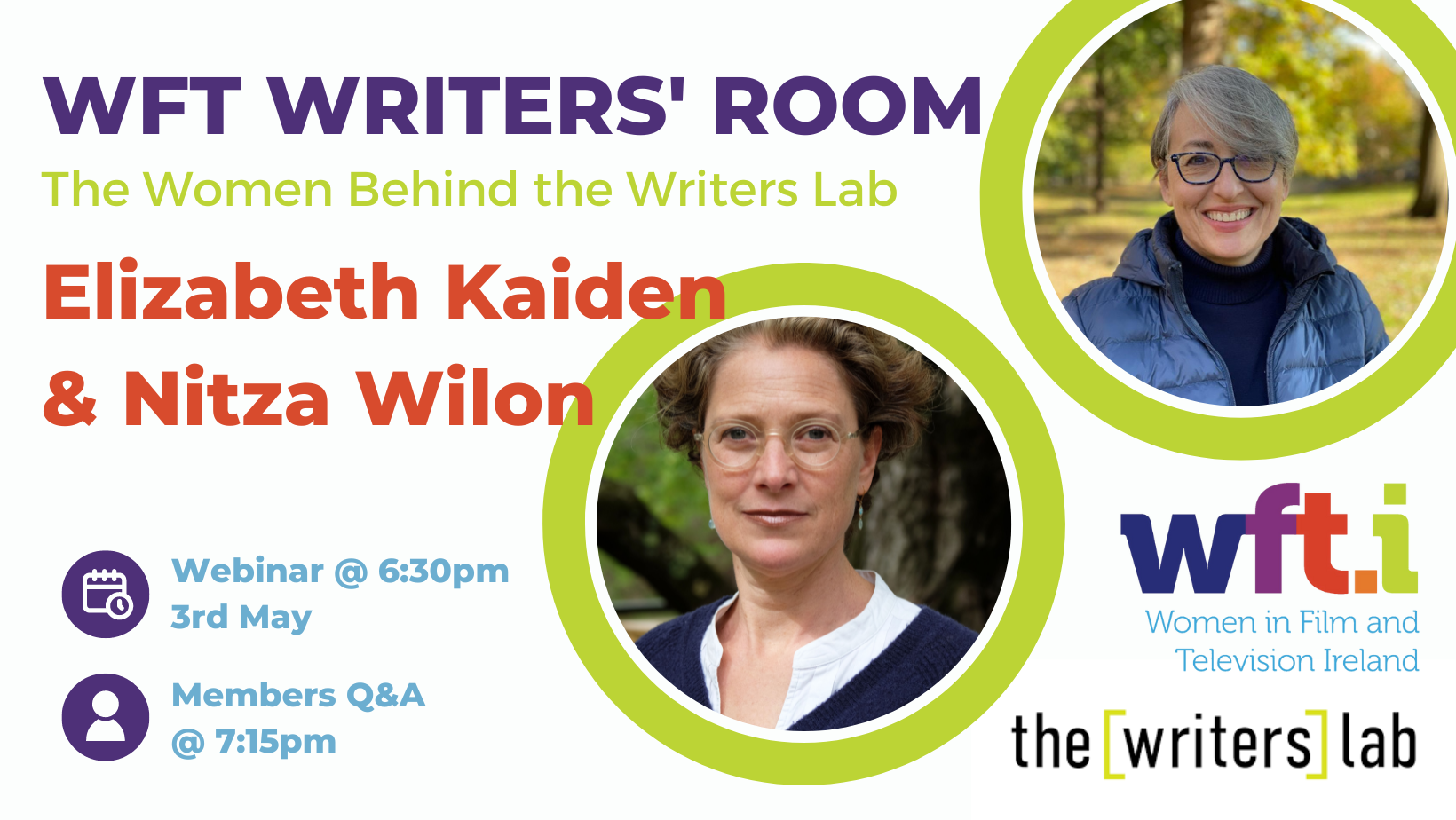 WFT Ireland is excited to present the WFT Writers Room, an online space where our members can engage in candid conversations about the art and craft of writing. This discussion will be led by WFT Chair and WIFT International Incoming President Dr. Susan Liddy and will feature a spotlight on The Writers Lab, an initiative created by Elizabeth Kaiden and Nitza Wilon in 2015 to support female screenwriters over 40. But hurry with those applications – the deadline is the 10th May!
When: Wednesday, 3rd May at 6:30 pm
Where: Zoom.
Elizabeth Kaiden and Nitza Wilon co-founded The Writers Lab with Kyle Ann Stokes in 2015, and co-produce it with New York Women in Film & Television. Elizabeth and Nitza are also founding Partners of Women in the Script Trade (WIST), where they work individually with exceptional women screenwriters, and ran script development labs in NY and LA for the Athena Film Festival 2016-2020.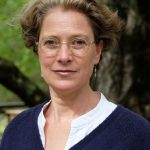 Elizabeth previously served as Head of Development at Tangerine Entertainment, an independent production company that produces films directed by women, and has mentored at Stowe Story Labs. A former theater and film critic and graduate of Princeton and the Yale School of Drama, she lives in New York with her family.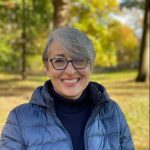 Nitza was formerly an actor, journalist, and magazine and book editor. She earned her BA from the Annenberg School of Communications at UPenn. In addition to her work advocating for women in film, Nitza is a writer and voice actor. She lives in New York City with her family.
The only program in the world devoted exclusively to script development for women writers over the age of 40, The Writers Lab is dedicated to developing narrative scripted content written by diverse women over 40. With industry veterans, the Lab elevates the work of women screenwriters in their prime through mentorship, advocacy and exposure. Alumnae have been staffed in writers' rooms, signed with managers and agents, landed deals and moved their scripts into production. The Writers Lab US was co-founded by Elizabeth Kaiden and Nitza Wilon in 2015 with support from New York Women in Film & TV, Meryl Streep and Nicole Kidman. In 2021, The Lab expanded to the UK and Europe, running 6-month virtual programs to address the gaps across the worldwide industry, and launched by partnering with UK outfit Untamed Stories and securing support from Cate Blanchett´s Dirty Films and the BFI regional.
WFT Writers Room: Meet The Women Behind The Writers Lab will take place on Wednesday, May 3rd, 2023 at 6:30 pm on Zoom. This event is available for all to attend, but up-to-date WFT Members and Members of our WIFT International sister chapters will be invited to stay online after for a private Q&A.