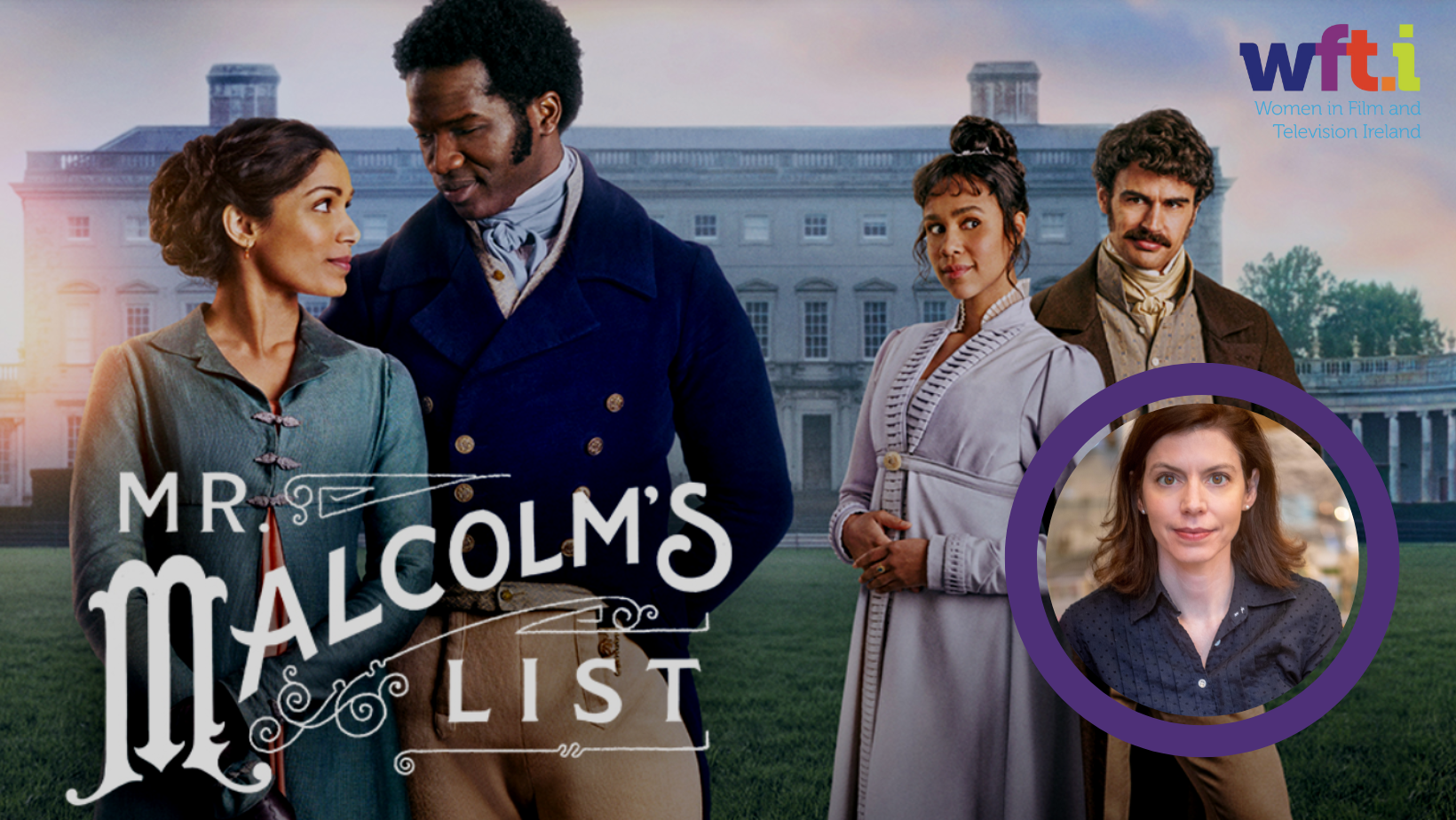 In this WFT Writers' Room podcast, WFT Administration Executive Gemma Creagh examines the ins and outs of adaptation with the very talented Suzanne Allain. Suzanne has written the screenplay for Mr. Malcolm's List, which was released in cinemas this month. Shot in Dublin/Wicklow last Spring, this film stars Freida Pinto and Zawe Ashton and is based on Suzanne's original novel. WFT spoke with her about the writing process and what it was like adapting work – even if it's your own.
About Suzanne Allain
Suzanne Allain is a novelist and screenwriter whose first novel, Incognito, was published in 2001. She later adapted her second novel, Mr. Malcolm's List, into a feature script. It was one of the highest-rated romance screenplays on the Black List, was produced as part of their Black List Table Reads Podcast in 2015, and released as a feature film in 2022. Her books have received starred reviews in Library Journal and Booklist and script readers have said Suzanne's dialogue "sparks with wit and intelligence" and that her characters have "palpable chemistry."
Register for our next WFT Writer's Room, due to take place on the 5th of October, here!