Edited by WFT Chair Dr. Susan Liddy, Women in the Irish Film Industry: Stories and Storytellers has been featured in the latest issue of Irish University Review. Read Dr. Ciara Chambers's review here:
"In a 2016 report on gender inequality in the UK film industry, Follows, Kreager, and Gomes articulate how film both reflects and shapes human existence in the twenty-first century:
Film occupies a unique position, sitting at the crossroads between being product and art. It has great influence over what we as a society believe and how we feel about it. It not only responds to but shapes public opinion, and so it has a greater obligation to represent our society as a whole and to project informed, developed beliefs than perhaps any other industry. The disparity between male and female directors and the inequality in the industry more generally means we are failing in this obligation. But it is well within the industry's power to change this.
It is clear that a society understands its myths and narratives, its inequalities and injustices, its very essence through artistic representation. If the voices engaged in capturing the soul of a place are limited, then its stories remain incomplete and cannot reflect its being in a truly meaningful way. Although there has been a growing body of research in cinematic production and representation at an international level, there has been limited analysis of the Irish context and it is this gap that Women in the Irish Film Industry: Stories and Storytellers seeks to fill. The collection's editor, Susan Liddy, has been a formidable force for change in the Irish cultural sphere and a powerful voice for women filmmakers in both the industry and the academy in Ireland and beyond. As well as her role as Chair of Women In Film and Television Ireland, she is editor of two collections published in 2020: the first (the subject of this review) is locally focussed; and the second, Women in the International Film Industry: Policy, Practice and Power (Palgrave Macmillan), extends to consider a global picture.
In contextualizing Women in the Irish Film Industry, Liddy explains how artistic activism depends on the interdisciplinary efforts of practitioners, funding bodies, and academics. She describes how the 'Waking the Feminists' movement gained traction after the limited representation of female playwrights in the Abbey Theatre's Waking the Nation commemorative programme was challenged and this 'kick-started an interrogation of women's place in the arts and beyond'. Ensuing public debate led directly to the release of Screen Ireland's gender policy, the Six Point Plan, demonstrating the symbiotic relationship between the arts and the benefits of shared activism. Chair of Screen Ireland, Annie Doona, highlights the importance of 'early intervention into the education process' within Screen Ireland's multifaceted approach. In her chapter on the role of education in promoting gender parity in the industry, she stresses that fostering creativity, digital literacy, and storytelling in children offers real potential to address the inequities manifest in current production culture.
The collection includes contributions by academics, practitioners, festival programmers, and policy makers, and is coherently structured and highly accessible throughout. The approaches and methodologies employed interweave readings of qualitative and quantitative evidence with statistical, textual, and critical analysis. While the chapters may easily be read independently, together they form an inspiring call to acknowledge the significant contribution that women have made to the Irish cinematic landscape. The book also challenges the fact that, while women now represent half of all graduates from university film programmes, they are vastly underrepresented in industry, particularly in the roles of director and screenwriter. This in turn directly limits the range of nuanced female characters onscreen, an imbalance that is often corrected in productions which include a female creative voice.
The contribution of many practitioners in a variety of forms is considered across the collection in historical and contemporary contexts. Two chapters by Sarah Edge and Lance Pettitt explore the extraordinary oeuvre of Pat Murphy, a seminal figure in the formation of an indigenous film culture. Murphy's films are poetic, arresting, politically radical, and infused with a philosophy that convinces the viewer of the power of film to provoke, inform, and transform the process of watching in aesthetic and intellectual ways. Edge also considers Anne Crilly's documentary Mother Ireland and the circumstances that led to a delay in its broadcast due to the inclusion of an interview with IRA volunteer Mairead Farrell, who was shot in Gibraltar just days after the programme was finished.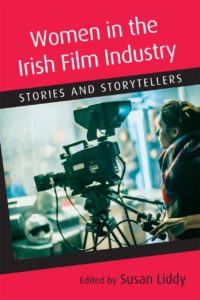 Questions about the dominant myths of authorship are challenged by Maeve Connolly who underlines the significant position of the cinematographer by exploring the work of Suzie Lavelle and Kate McCullough. Laura Canning deconstructs the fluid nature of creative roles in detailing Nicky Gogan's career as director, producer, editor, and curator. As well as a local focus, the collection also highlights how Irish filmmakers engage with global issues. Isabelle le Corff analyses Juanita Wilson's engagement with international literature which leads each of her films to offer the audience 'a journey into a foreign space'. Eileen Culloty documents the humanitarian intervention of Dearbhla Glynn in reporting and challenging human rights issues across the world, with a particular focus on her coverage of wartime sexual violence in the Democratic Republic of the Congo.
Various forms of production are scrutinized in chapters that are rich with ideas about creative practice and that raise questions about hiring practices, casual sexism, and the expectation that women should naturally take on more emotional labour than their male colleagues. Anne O'Brien explores the potential for documentary to be a more gender-inclusive creative form while considering the countless challenges faced by women working in non-fiction formats. Laura Aguiar considers how participatory filmmaking can address power imbalances in production processes and also prioritize marginalized female voices in traditionally male-centred narratives, particularly those pertaining to conflict.
Ciara Barrett outlines the burgeoning area of Irish animation, 'a crucial platform for the female authorial voice in Irish film'. The importance of festival programming and the role of the festival as a platform for discussion and a means of supporting women filmmakers is considered by Karla Healion, Aileen O'Driscoll, Jennifer O'Meara, and Katie Stone, founders of the Dublin Feminist Film Festival. An illuminating interview with multi-award-winning director and editor Emer Reynolds offers an inspirational case study in breaking through traditional expectations of the creative roles and content choices available to women within the creative industries.
Thematically, there are significant issues raised about women's position in society through the lens of audiovisual representation and production. Diog O'Connell explains how traditional archival records can erase the contribution of women to early cinema by failing to adequately record their involvement. It is in exploring alternative or even 'illegitimate' sources to piece together forgotten histories that these 'silences' can be addressed, and revised narratives may emerge. Ruth Barton examines the construction of motherhood on screen, recounting the struggle to shake off the feminine tropes of the past, suggesting that 'the burden of tradition still hangs heavily over Irish screen images of women'. Most importantly, Barton reminds the reader that as well as employment of more female creative talent behind the camera, 'Irish cinema needs stronger roles for women that will encourage Irish female actors to develop their screen identities'.
In her chapters in the collection, and in her related work, Liddy outlines the current challenges facing the Irish film industry with passion, conviction, and integrity. Her measured and persuasive contribution to Irish cultural discourse demonstrates that informed public debate and local activism can motivate changes to policy, procedures, and attitudes. It is further credit to Liddy that, as many of those in both the academy and the industry actively undermine and exploit their colleagues, she remains a positive and uplifting role model, championing the work of female filmmakers and scholars in the most constructive, empowering, and inclusive ways. This volume is an essential source for those making, funding, and critiquing film to better understand the importance of a diverse and multi-voiced cinematic culture in contributing to Ireland's artistic landscape. It will also be an essential addition to courses in Irish film across the world and it contains within its pages an inherent optimism that change is not only possible, but already happening."
The Irish University Review is the leading journal in Irish literary criticism. It covers, on a global scale, all aspects of Irish literature in the English language. Read the full publication online here.
Women in the Irish Film Industry: Stories and Storytellers is available to buy at Cork University Press for €39, read further reviews online at Film Ireland, Feminist Media Studies, Estudios Irlandeses, Film Quarterly and The Irish Times to name a few.

Dr Ciara Chambers is Head of Film and Screen Media at UCC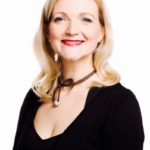 Her research interests include newsreels, amateur film and the recycling of archival images. She is associate editor for the Historical Journal of Film, Radio and Television and a member of the editorial boards of Alphaville: Journal of Film and Screen Media and Estudios Irlandeses. She is also a member of the IAMHIST Council and the Irish Screen Studies Board. She was scriptwriter and associate producer on Éire na Nuachtscannán (www.irelandinthenewsreels.com), a six-part television series broadcast on TG4. She is currently working on the AHRC/IRC-funded Make Film History project in partnership with Kingston University, the BBC, the British Film Institute, Northern Ireland Screen and the IFI Irish Film Archive.  @CiaraChambers4