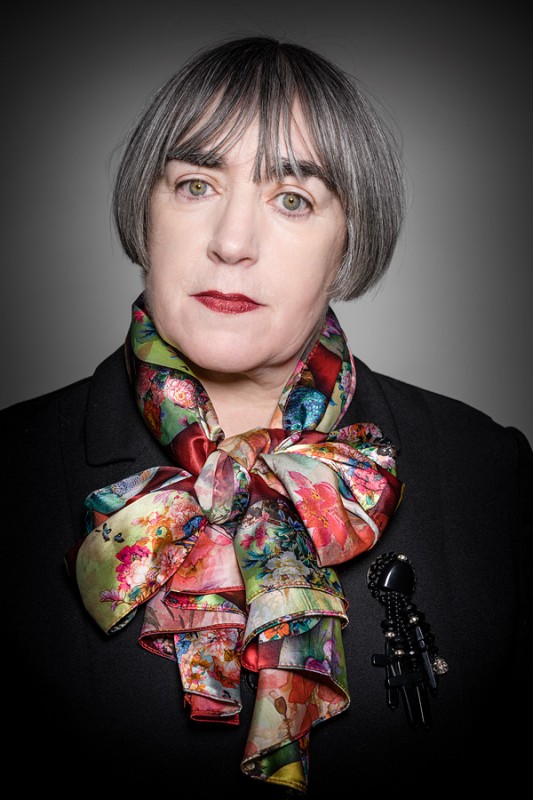 Event: Women in Film & Television Ireland proudly presents
'WRITING & DIRECTING FOR SCREEN' IN CONVERSATION WITH DIRECTOR  AISLING WALSH
MONDAY 29TH MAY 2017
6-9PM
BROOKS HOTEL (LIBERTIES SUITE), 62 DRURY ST, DUBLIN 2
WFT Members are welcome to attend to this event FREE OF CHARGE.
Please RSVP to: wiftirl@gmail.com
The event is also open to the public for a door charge of €10.
Please RSVP to: wiftirl@gmail.com
Places are limited, first come first served so please RSVP asap.

Aisling Walsh's Maudie, has crossed the $1-million threshold at the Canadian box office. The drama about Nova Scotia folk artist Maud Lewis, starring Ethan Hawke and Sally Hawkins, will be released here in July and across US in June.
"Maudie is a film made by women — from producers to screen writer to director to star — with a story about a woman, and that in itself is a bit of a miracle," said Mary Young, one of the three female producers for the film.
Over the last two decades Walsh has cemented a reputation as one of Ireland's pre-eminent filmmakers in both feature film and television formats. Her celebrated work as a writer and director includes some of the most recognised Irish films in recent years, including Maudie (2016) and Song for a Raggy Boy (2003), as well as Daisy Chain (2007) and Joyriders (1988).Her long and illustrious history of working with the BBC has produced some lauded TV, including An Inspector Calls (2015), A Poet in New York (2014) Room at the Top (2013) Wallander (2012) Fingersmith (2005) Sinners (2002). Walsh has won three BAFTA television awards.
Walsh's celebration of the isolated and marginalized have seen her move with effortless ease between both the film and television mediums, long before current trends. From graduating in Fine Art at the now Dún Laoghaire Institute of Art Design and Technology to becoming the first Irish graduate of the National Film School at Beaconsfield in the UK, Walsh has carved a rich and exciting career known for her political and thought-provoking social commentary, and is considered one of Ireland's most celebrated filmmakers.
Walsh's career has seen her collaborate with some of the most distinguished and accomplished actors working today, including Aidan Quinn, Kenneth Branagh, Sally Hawkins, Miranda Richardson, Tom Hiddleston, Alfred Molina, Tom Hollander, Rhys Ifans, David Thewlis, Iain Glen and Helen McCrory. Cinematographers such as Martin Fuhrer, Guy Godfree, Lukas Strebel, and editors Alex Mackie and Stephen O'Connell.
Maudie, Walsh's latest project, is a feature biopic of Canadian artist Maud Lewis set in Nova Scotia. A heart-wrenching portrait of the artist and her life, Maudie features the acting talents of Sally Hawkins and Ethan Hawke in a subtle yet poignant story of triumph over adversity. The film had its world premiere at the Telluride Film Festival in 2016 to critical acclaim, and will be released in America on the 16th of June 2017.