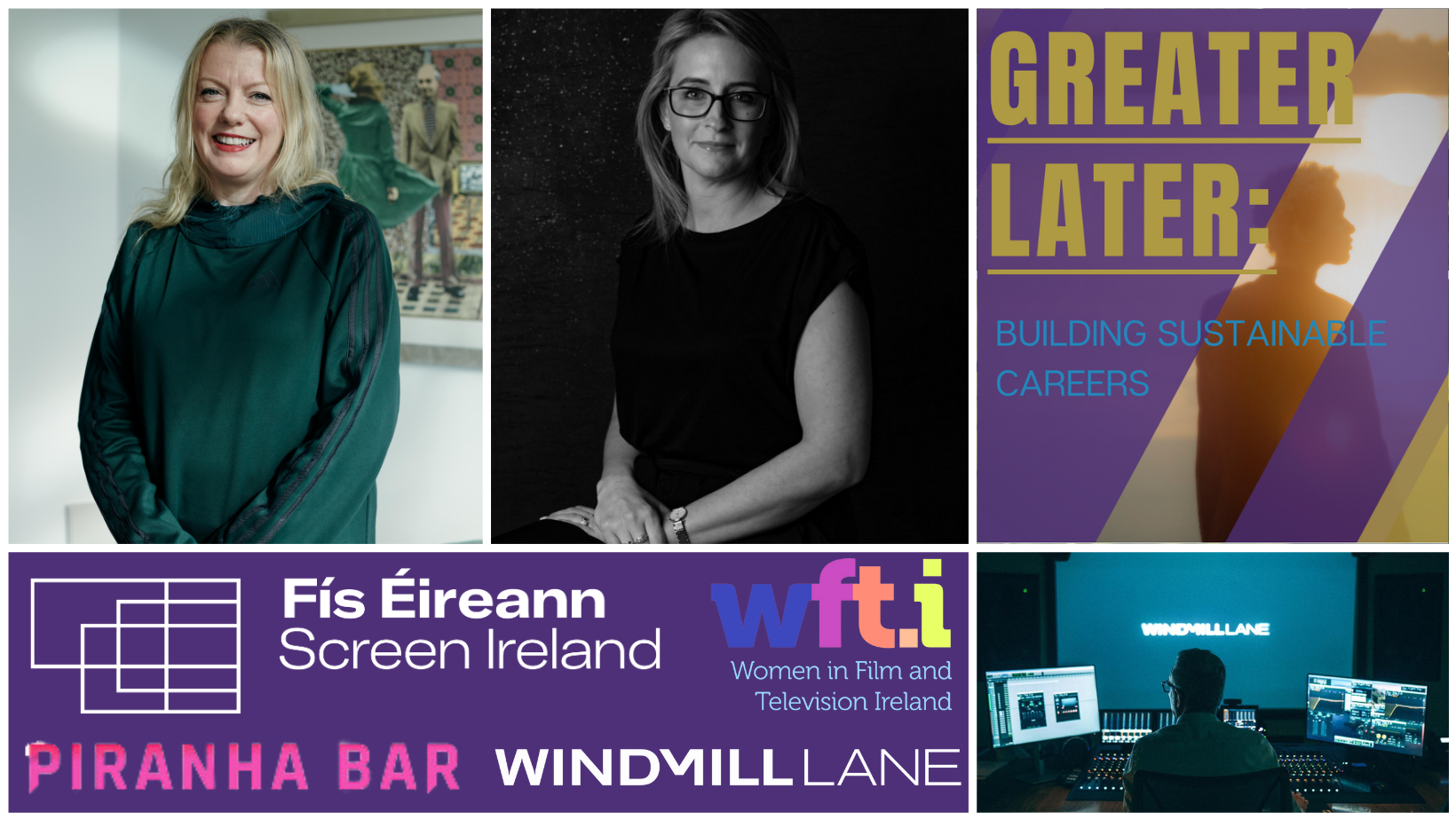 With the support of Screen Ireland, WFT Ireland is delight to present a panel focused on the world of Post & VFX with WFT Sponsor Windmill Lane's Head of Production, Deborah Doherty, and Piranha Bar Executive Producer/Head of Development, Nicky Gogan. This talk will take place as part of Greater Later: Building Sustainable Careers, an event dedicated to honouring the remarkable achievements of women in the industry who have found success – often later in their careers. Taking place at the Radisson Blu in Golden Lane, Dublin 8 on July 20th starting at 1:30 pm, this series of talks will be a captivating celebration of talent and resilience. See the full line up here.
With an afternoon of talks from performers, directors and writers, as well as award-winning Irish composer and conductor, Eímear Noone – this event is not one to miss.
There is a section of the budget set aside to contribute to carers and parents. If you have caring responsibilities that you need fiscal assistance with, let us know at info@wft.ie and this sum will be divided between all who apply.
Deborah Doherty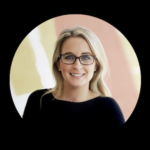 Deborah has been with Windmill Lane for almost 18 years working as an Audio Studio manager, Producer and now Head of Production across its Film and TV, Commercial and VFX sectors.  She ran the successful Number 4 audio studios from 2005-2019 growing the team and resulting in several IFTA, ICAD, Irish Animation awards and an Emmy nomination. Recent projects include dramas Kin and Smother, features My Little Pony: a new generation, Greta, Black 47, Murder at the Cottage and new VFX work for Netflix and Paramount. She is passionate about finding and developing new talent in the industry and helping Windmill's diverse client base take their projects and exceed all expectations. Prior to joining Windmill Lane, Deborah worked for audio studios in London, and for radio stations and marketing agencies in Leeds after completing her degree there at the University of Leeds. Originally from the Co. Derry north coast, Deborah has lived in Dublin since 2005 and is a busy mum to Noah age 6 and Sadie age 3, and loves living near the sea, walks on the beach, and great TV drama.
Nicky Gogan
Nicky has had a highly prolific career across many roles in the film industry working as producer, writer, director, editor, development executive, festival programmer and founder of the Darklight Film Festival and Still Films. Through her production company Still Films she has produced numerous award-winning feature documentaries, including Emmy award winning animated documentary Last Hijack. Nicky is now an executive producer at Dublin based animation studio Piranha Bar, as head of development and is also series producer on Mya Go. Piranha Bar combines fascinating characters, irresistible storytelling, and contemporary design to create the next generation of branded and episodic content. Established 20 years ago, Piranha Bar is developing original content with production partners around the world. Nicky, as head of development, combines her ongoing passion for innovation in creative technology and storytelling, in this regard we have developed a bespoke real-time animation pipeline AniMotion using Epic Games Unreal Engine technology and performance capture and now heading up the new VFX department. Nicky is frequently invited to participate on panels, run workshops, sit on juries and evaluate projects, internationally (such as Rio International Film Festival, Annecy), and in Ireland (such as The Global Economic Forum, Galway Film Festival, CGA Belgrade).