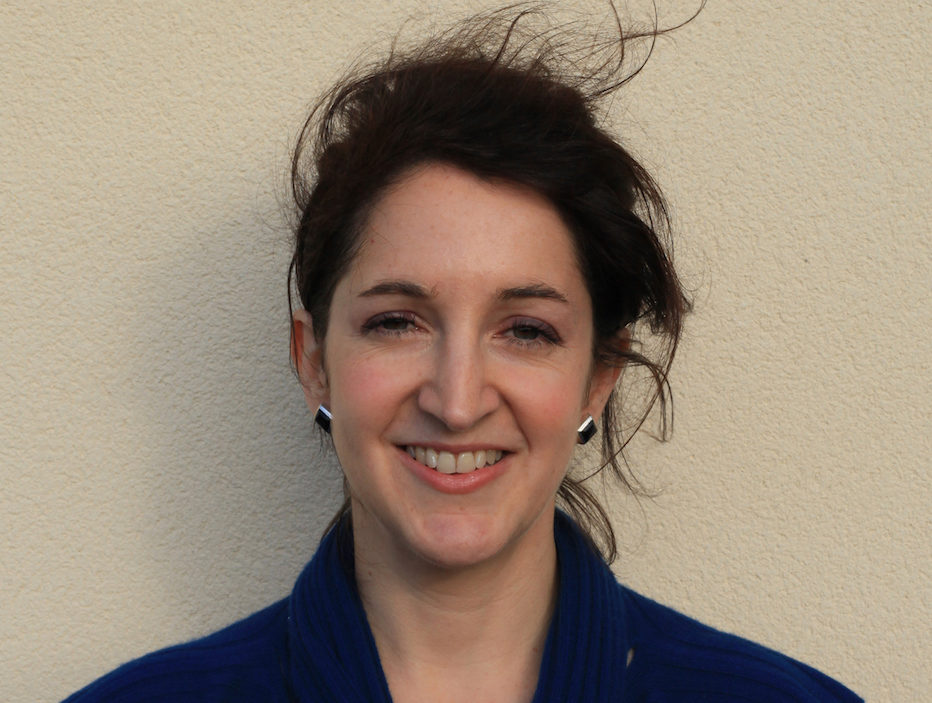 On the release of her anthology of short films about the tragicomedy of human relationships during Covid, WFT member Leticia Agudo chats with us about her career and experience on this fascinating series of shorts. An Arts Council supported project, Remote launches today on YouTube, and was written and directed by Leticia and shot remotely.
Hello Leticia, congratulations on Remote – it's not easy producing  work in the middle of a pandemic! Firstly, could you tell us about your background as a filmmaker?
I was a theatre director first, with a preference for visual and physical theatre. After a couple of years in Ireland, I went back to college to study film production. Finding my feet after that was hard, but I got an idea for a documentary and obtained funding for it, setting up the company with Paul as a result. I started writing for film again five years ago, and realised how much I'd missed live action. I started to find my voice, and we were also joined by new collaborators, like Bobby in Whackala and DoP Jaro Waldeck, which spurred me on.
Jaro, our very own Board member, you're in good hands there! What kinds of films inspire you? What stories are you passionate about?
Lots of different kinds of films from everywhere. In my own work, my preference is for tightly constructed and designed films, rather than social realism – which is ironic, as that's mostly what I've made, adapting to resources and now Covid! In relation to stories, (here comes the slightly up itself answer I put on bios): I'm fascinated by the malleability of identity, especially cultural and national, based on my own experience, leaving Spain at an early age, and because, quoting Rupaul, "we're born naked and the rest is drag". I think that has enormous potential for the drama and comedy of human interaction, which is what I love. Thanks are due here to friend and producer Amanda Spencer for finding that sharp and popular quote for my pretentious description.
Can you tell us a little about the stories in Remote?
The four stories are all about people struggling with each other; worry, irritation, jealousy, all compounded by the situation and having to communicate remotely – and also cultural clash, I got that one in there too.
Always the cultural clash! Where did you get the concept for Remote from?
It all started from adapting a short film we were about to shoot in a narrow boat, of all places. We had carried out most of the preproduction but had to stop in March. I wanted to re-write the script to the lockdown setting. That became About Dad. I had written a shorter script for a BBC call, If You Love Them, so I thought why not make that one and two more, settling on the idea of a short anthology. I came up with the idea for Second Chance after finishing the first two, and for Green is the Colour in July.
That's some turnaround. At which stage did the Arts Council come on board?
I applied to the Arts Council Covid-19 Response Award in April, still with the intention of making the first one, About Dad, in collaboration with the original crew: Jaro, giving her advice over Zoom on framing and lighting, and Marella Boschi on props. It didn't quite work out like that, as the 1st Zoom call with a few of us was a bit chaotic, so I just carried on working with the actors on my own and Bobby editing. When the funding came through in May, it strengthened my resolve to make four and be able to pay everyone accordingly.
Was it difficult filming Remote, remotely? Did you come up against any technical issues?
Yes, of course. About Dad encountered a few technical problems, one day we had to stop because connectivity was too bad and we kept losing each other. Paul gave us the idea for the set-up: actors would record themselves in their own laptops, while placing their phones in front of their laptop screens, so they could react to each other and I could watch and direct on the same video call. It was faffy at times, setting and finding the right lighting and blocking. It looks very straight forward, but there's a lot behind the scenes and a lot the actors had to do.
I can imagine. How did you manage directing performance from afar?
I followed the classic: first meetings and readthrough, rehearsals, and then shoots, just using apps, phones and laptops, mostly. The experience felt somewhere in between theatre and film, as I wanted the actors to run and film whole scenes, I would then give them feedback, and they'd go again. Initially, I was quite nervous of how the whole thing was going to work, but we took between one and two months with each one, giving time for the actors to get comfortable with each other and with me, and to work on the relationships and situations. I didn't want to rush it.
What was the edit process like on a project like this?
Quite tricky – ask Bobby! About Dad took quite a long time, like the filming itself. There were quite a few takes – of the last scenes there are three or four takes in two different days, because I wanted to reshoot some parts. Bobby had to connect scenes that had been shot by each actor independently, and in some films it was trickier than others – even the changing positions of hair from one take to the next. In relation to the process, he'd follow the script first, show me a rough cut, I'd give notes, we'd talk through it and he'd go back to it, and so on, so we followed the normal procedure. We argued about the pauses – I like a well-held pause, he wanted less of them.
Best of luck, Leticia!

Read more on Remote and view the trailer here or watch the anthology in full here.

About Leticia Agudo
Leticia Agudo is a screen writer and director who started her career first in theatre when she came to Ireland after studying drama at Queen Mary University in London and Theatre Directing at UEA. Later, she returned to education to undertake a Masters in Film Production in DIT (now TUI), to fulfil her inclination towards visual storytelling. Since then, she has written and directed short and long-form documentary, where she got her first funded opportunities, returning to writing and directing drama in 2015, where her passion lies. 
She is currently developing the feature comedy script, My Refugee which received Screenplay Development funding from Screen Ireland. She has won awards for her short film Refuge, which she wrote with Bobby Moloney, a frequent writing partner, and won the Ronan Phelan Script and Pitch Award with her short script My Friend Jess in 2015. She's a member of the Writers Guild of Ireland, Screen Directors Guild of Ireland and Women in Film & Television Ireland.