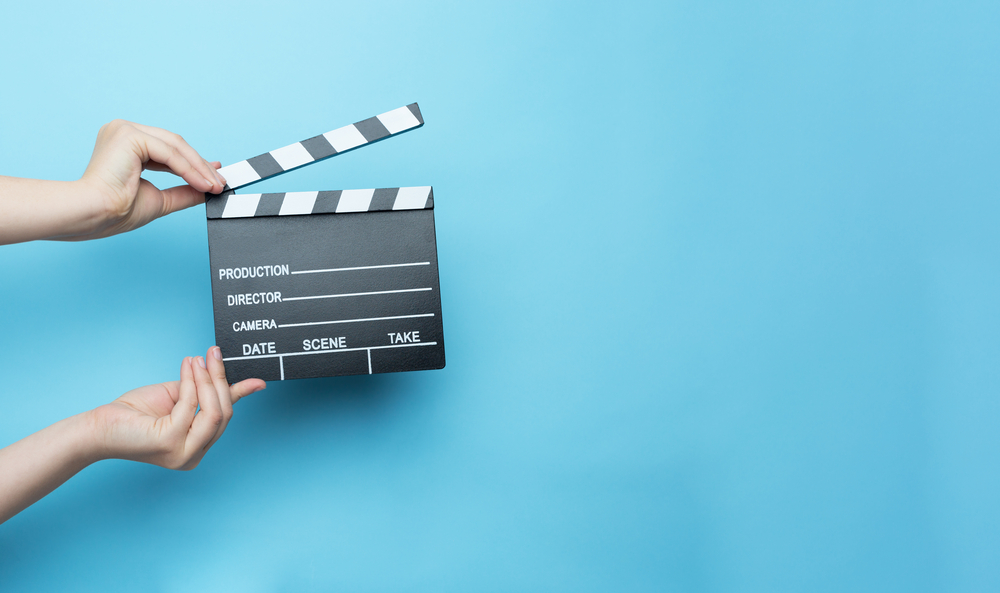 In this pandemic, if there's one weekly task we look forward to, it's celebrating and showcasing our member's work. This week, we have a whole new selection of shorts and trailers, brought to you by our talented members. Check out these fantastic videos and if you see a piece that you love, don't be shy about reaching out to the filmmakers and letting them know!
Alfonso Films – Claire Byrne, Jo Halpin & Emma Wall: Spent
Alfonso Films are an all-female Dublin based production company
that was founded in 2016 by Claire Byrne, Jo Halpin & Emma Wall. Their short Her Name Is…. won our Short Film Showcase last year!
SPENT is the first short film made by Alfonso and follows the story of a woman who is desperate to find her missing son. It was written by Emma Wall, directed by Claire Byrne and produced by Jo Halpin.
Annika Cassidy: PEEL
Annika has worked in the film industry for 12 years and wrote and directed the award-winning short film PEEL in 2017. PEEL has been at film festivals all over the world, winning the Rising Star Award at the Irish Screen America Festival in LA in 2017. It was sold to Aer Lingus for on-board entertainment. It also broadcast on RTE2 and screened at the ICAD Creative Shorts in October 2019.
PEEL is a raw, powerful short film that captures the painful effects of alcoholism on a family, as witnessed through the eyes of those who pick up the pieces. A story that unfortunately many can relate to in Ireland and around the world. Written and Directed by Annika Cassidy, starring Lauryn Canny and Ally Ní Chiaráin.    Hopalong Films Facebook
Jennifer Meade: Three's A Crowd
Jennifer Meade is an Actor and Writer. She has made three short films Stacey Lee, Cake and Three's A Crowd.
A delightful day in the park and romance is in the air. What could possibly go wrong? Three's A Crowd was directed and produced by Eoin O'Neill, and written and produced by Jennifer Meade. 
Rebecca Bourke: Unsaid
Rebecca Bourke is the founder and executive producer of Assembly www.assembly.ie, an Irish production company that represents directors, photographers, illustrators & composers. In 2016 she was named Producer of the Year at the YDA at Cannes. In 2017 she produced Wave, a short film featuring Jarvis Cocker which had its world premiere at Tribeca Film Festival & screened at over 75 film festivals worldwide, winning Best Short Film awards at 20 of them. Currently Rebecca is working on Benjamin Cleary's debut feature film Swan Song.
In the West of Ireland, a troubled man discovers that secrets buried far away can only remain that way for so long. Unsaid tells the story of two brothers, Oisin and David, who meet on Christmas day. The brothers share a troubled past but take solace in each other's company. 
Roisin Kearney: The Family Way
Roisin has worked in Theatre, Film and TV for over 20 years. Her writing career started when asked to rewrite female characters for pilots produced by RTE in the mid 90s. After 10 years working in theatre helping bring productions to stage from writers including Roddy Doyle, Pat Mc Cabe, and John Banville. She continued working in script development and for producers and production companies while taking time with her three children. She returned to film in 2014 and since has worked on a number of short films as producer, writer, and director.
The Family Way follows a mother and daughter as they try to discreetly buy a pregnancy test in their small Irish town.

Geraldine Creed: Drama Showreel
Geraldine Creed is an Irish filmmaker and writer. Her most recent documentary Mercury 13, was made for Netflix in 2018. She has written numerous screenplays, two of which she directed. She is also a short story writer, and her published works include Fuel for the Fire winner of Redline literary magazine's Short Story Award, An t-Aiseiri (The Resurrection) in 'New Planet Cabaret' by New Island and Out of Sight broadcast on RTE Radio as part of the Francis McManus Short Story Competition. Geraldine is currently working on a novel, The Adding Up of Little Things.
Want to see more? You can watch last week's shorts online here.