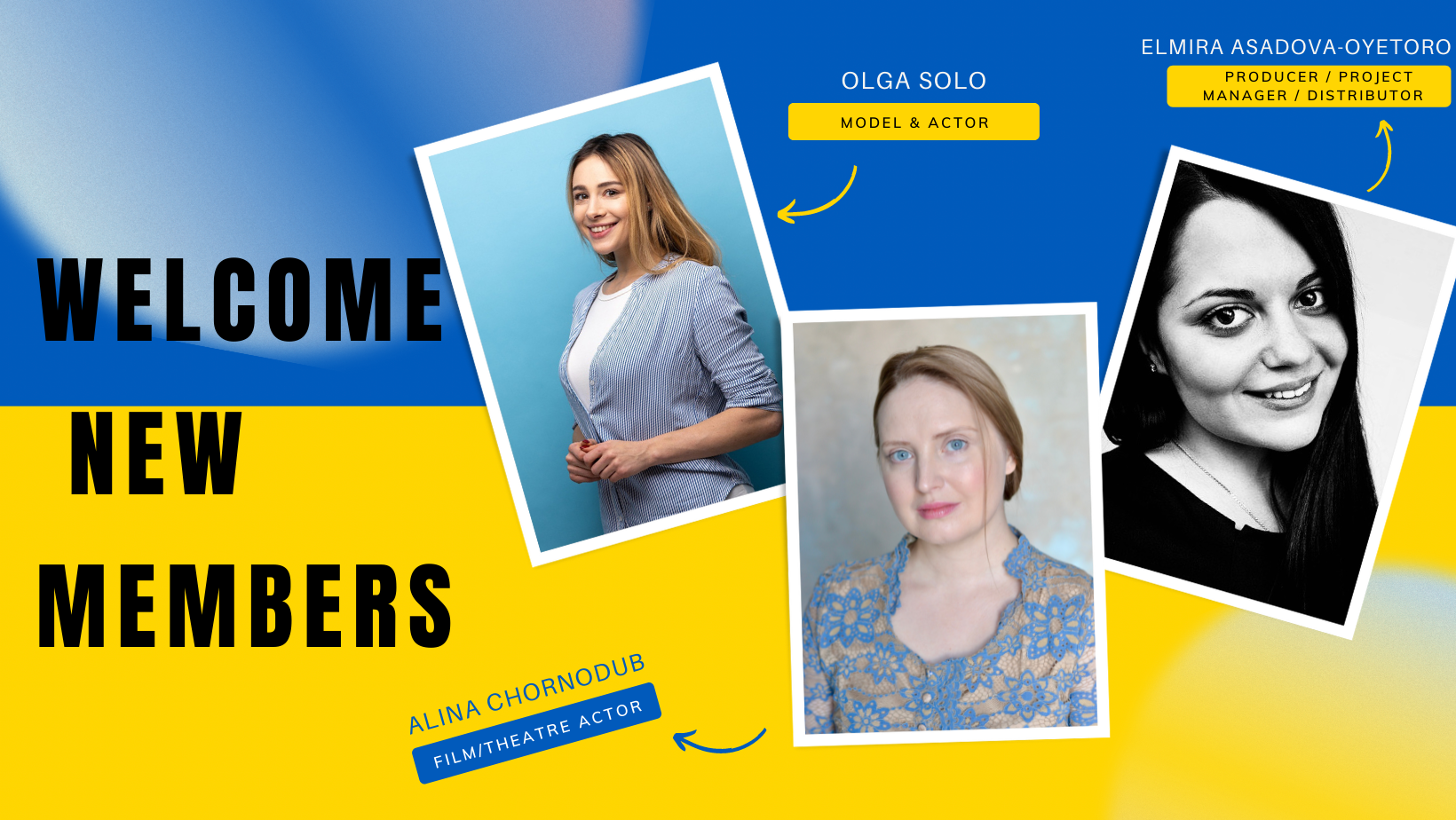 WFT Ireland welcomes our new Ukrainian members. If any producers or PMs are looking for creatives, cast, or crew, look no further than Olga Solo, Alina Chornodub, and Elmira Asadova-Oyetoro.
Olga Solo
Olga Solo is a professional actress and model from Ukraine. She speaks fluent English, Russian, Ukrainian as well as Spanish. A talented dancer, she's also fond of sport – everything from gymnastics to horseriding. Olga is experienced in working across a number of fields, from advertising to short films and TV drama. While her work experience is mostly focused in Ukraine, she worked on a number of projects in foreign languages and is a fast learner. Check out Olga's self-tape here as well as her Spotlight Profile here!
Alina Chornodub
Alina is a theatre and film actor from Ukraine. A dedicated performer, she has tread the boards for 10 years at the Dnipropetrovsk Ukrainian National Theatre. In that time she has played more than fifteen roles on stage. Alina has worked prolifically in the film industry too. In 2019, she starred in the powerful short Anna, directed by Dekel Berenson. This film represented Ukraine at the 72nd Cannes Film Festival and has won awards around the world including Best British Short as well as being nominated for BAFTA. Check out her Casting Profile here and Instagram Profile here.
Elmira Asadova-Oyetoro
A film producer, project manager and programmer, Elmira Asadova-Oyetoro is from Kyiv, but has now relocated to Ireland and is looking for work in any of these areas. Having worked on festivals for years, she made her name working in the programming department of the Odessa International Film Festival. She was a founding member of the Ukrainian Film Academy in 2017,  creating something new – a space for Ukrainian filmmakers. She has worked across various film productions for eight years, generating short and feature films in production in contemporary Ukraine cinema as well as family production. If you would like to learn more about Elmira, you can download her
CV here
, or contact her
via email here
.
In case you missed them – here are more details about our other new members: