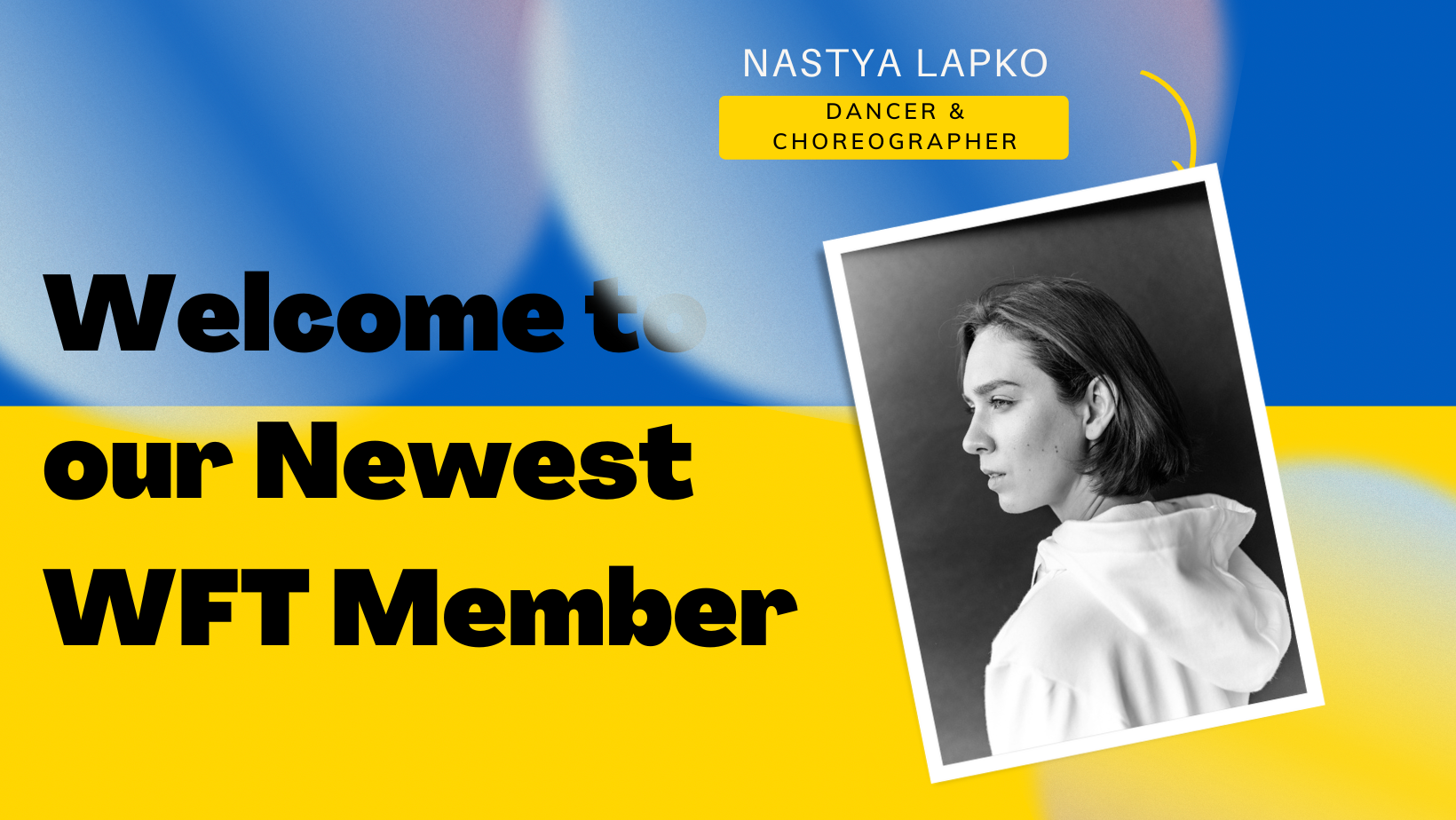 WFT Ireland welcomes our Ukrainian members. If any producers or PMs are looking for creatives or collaborators, look no further than Dancer & Choreographer Nastya Lapko.

Nastya Lapko is adancer, and choreographer from Ukraine. Born in Dnipro, lived for three years in Kyiv, where she began to form her own direction, such as dance videos. Now she continues to collaborate with creative people, making not only dance videos, but also music videos for young artists. She intends to leave the frame and practice as a stage director, since at the beginning she was on her own in the frame. Inspired by such directors as Taika Waititi, Paolo Sorrentino, the Coen brothers. As well as choreographers Sibi Larbi Sherkaoui, Nadan Zelner and Konstantin Koval.
To get in touch with her, you can find her on LinkedIn or email her at anastasiialapko22@gmail.com. 
In case you missed them – here are more details about our other Ukrainian members: